Cotton Inventory Shrinks as Weak Prices Deter Farmers: Chart
Global cotton reserves are forecast by the U.S. government to fall from a record as four years of weak prices finally spur farmers to cut back on plantings.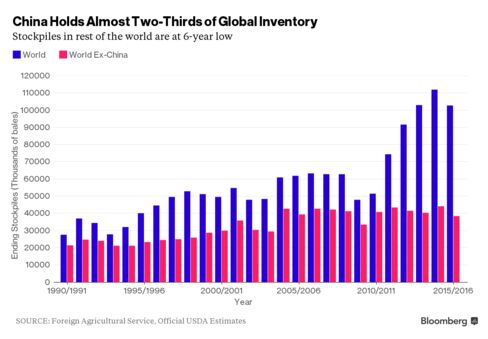 Global output in the crop year that started Aug. 1 will shrink to its smallest since 2004, according to U.S. data released last week. China, the biggest user of the fiber, still accounts for most inventories. But that material isn't readily available to users outside China, limiting supplies for other nations such as Vietnam and Bangladesh, which are net importers and whose textile industries are expanding.
Before it's here, it's on the Bloomberg Terminal.
LEARN MORE