The One Program That Integrates Muslims, and France Opposes It
An elite college program produces Muslim entrepreneurs and financiers, but leaves France's government cold.
In a 17th-century mansion on Paris's chic Left Bank, a social experiment is unfolding that may hold the key to integrating France's Muslims into economic and political life, and away from radicalization.
Too bad it's the only such effort of its kind -- and France's leaders don't want more.
Sciences Po University, a training ground of the French power elite attended by five of the last seven presidents, has for 15 years been offering a special path for admittance to disadvantaged students. No other school in this country does so.
To 23-year-old Hanaa Trifiss, the program was a way out of Bezons, a gritty suburb that, like many others, has produced jihadists, drug dealers and legions of unemployed, angry young people. A daughter of Moroccan immigrants at the top of her high-school class, she'd never even heard of the prestigious university until a teacher urged her to apply. Now she's doing an internship in South Africa before she graduates in June, and wants to specialize in urban policy. Fellow graduates have become business people, politicians and financiers -- badly needed role models in a country that is struggling with the idea of a multicultural national identity.
But there are no plans to recreate the initiative of Sciences Po anywhere else. And Prime Minister Manuel Valls, an immigrant from Spain himself, is among a long line of leaders who say that giving special advantages runs contrary to French tradition. In the U.S., affirmative action has been a powerful way to give those disadvantaged by race or gender a chance to succeed. In France, where two deadly terror attacks last year were perpetrated mostly by French-born descendants of immigrants, it's widely viewed as an affront to the country's values of equality and secularism.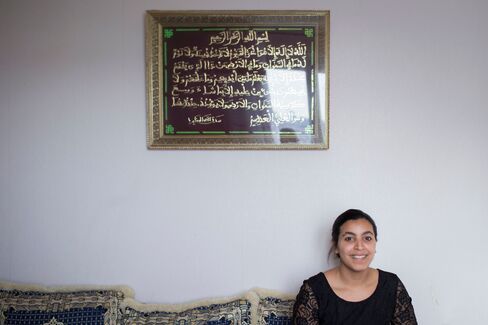 "How can you say you want equality and refuse to give those who need it extra help?" asked Trifiss. Over a quarter of her town's population are immigrants and more are their children -- 42 percent of Bezon's residents are under 30. Living in concrete-block apartments and consigned to schools with crowded classrooms where teachers are often missing, many of Trifiss's peers feel like second-class citizens. "People feel cheated, lied to. It generates violence," she said.
France has quotas for female political candidates, and for women on corporate boards. No such help exists for the country's millions of immigrants and their descendants. Many are Muslim, a legacy of France's colonial history in Algeria, Morocco, Tunisia and sub-Saharan Africa. Many, including one-fifth of the population of Bezons, live in poverty.
A 2010 report on student diversity sponsored by the Education Ministry mentions the word "immigration" only once, to say that parents' origin shouldn't be considered a policy criteria.
So determined is France to preserve the notion of homogeneity that statistical agencies are legally forbidden from asking about race, religion or ethnicity. The reasons include privacy, preventing discrimination and separation of church and state.
The Pew Research Center says there were 4.7 million Muslims in France in 2010, about 7.5 percent of the population. In 2012, about 11 percent of France's population was descended from immigrants, the highest share in Europe; 40 percent of that group come from the African continent.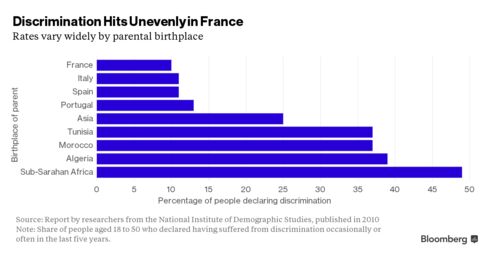 "The experience of discrimination fosters a feeling of illegitimacy," said sociologist Said Bouamama, who teaches at the IFAR research center in Lille. "People react in all sorts of ways -- some are more fragile than others -- and for a tiny minority, jihadism fits into a desperate trajectory."
That's a world Trifiss knows. One of her classmates committed suicide and her elder brother is jobless after losing an eye in a street brawl. A primary-classmate from school, Yanis Belhamra, was said to have left for Syria. He appeared in a video to celebrate the Nov. 13 Paris terror attacks that killed 130, and warned that more were coming.
In 2001, it was the belief that talent is being wasted in France that led Sciences Po to start the so-called CEP program. The idea was an initiative of former director Richard Descoings, since deceased, who put his career on the line to overcome opposition inside and outside the school. Pulling every string he could, including pushing a tailored law through parliament, Descoings got authorization to interview students pre-selected by seven high schools from some of Paris's most impoverished banlieues, or poor suburb. The first year, 17 were admitted.
Last year, 147 students, about 10 percent of the entering class, were picked that way, from more than 100 schools throughout France. While Sciences Po itself publishes no statistics about the CEP and denies aiming solely to help students of immigrant descent, studies show they represent about half of those selected.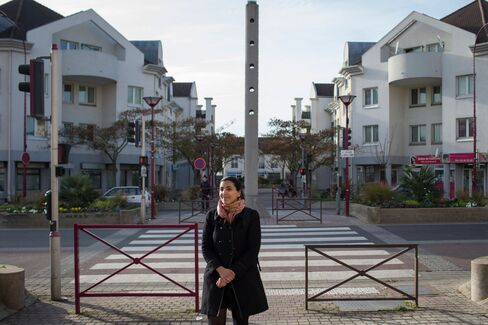 Many end up in financial and business careers. Rachid Kherrouf, of Algerian origin and a miner's son from western France, lives in Singapore and works for a nonprofit he joined after stints at Walt Disney and Electronic Arts. Khalid El Guitti, raised by Moroccan parents in the crime-ridden Paris banlieue of La Courneuve, is head of strategic sales at Booking.com, which he joined after selling it a yield management company he had founded.
"My high school was in the middle of a tough neighborhood and students didn't come in every day to work hard," El Guitti said by phone from Amsterdam. "I was pushed into the program by my French teacher, who made me come in at 8 o'clock on Saturday mornings to coach me when he wasn't even paid for those hours. He believed in me."
Sciences Po continues to receive applications from new high schools to participate every year, said Hakim Hallouch, among the first CEP students to be admitted in 2001 and who's now in charge of the program. Still, the university isn't looking to expand the CEP and would like instead to see peers follow suit, he said.
Mainstream Sciences Po students usually originate from Paris's western white and affluent neighborhoods and close-in suburbs such as Neuilly, where President Francois Hollande grew up and where former President Nicolas Sarkozy, was mayor. Both attended Sciences Po. Trifiss has a Neuilly connection too: Her mother worked as a house cleaner there while bringing up her children alone.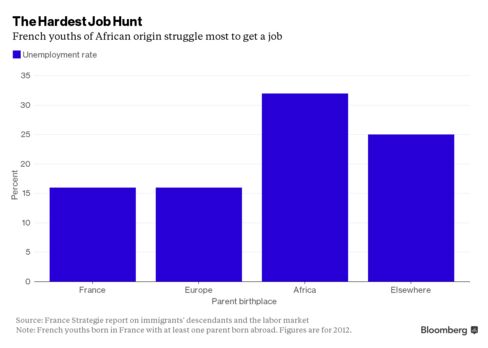 Trifiss felt out of place almost as soon as she arrived at Sciences Po, rubbing elbows with the offspring of high-ranking civil servants, politicians and executives such as descendants of the Peugeot and Guggenheim families. She had nothing right, be it dress, manners or speech.
For many of her fellow students, "We were the Arabs from the banlieue," she said. "Subconsciously they knew we're the enemy. They thought we stole a place from one of their high school pals."
Unable to keep up academically and struggling with a four-hour daily commute, she failed her first year, a traumatic experience for someone who'd always been among the best in her class. A job at a boarding school in the center of Paris allowed her to live closer to Sciences Po, on the rue Saint-Guillaume in the tony seventh district, and devote more time to her studies.
At the same time, aiming for success there involved leaving behind some of who she is, Trifiss found. While there were other bilingual students, being a native speaker of Arabic didn't garner the same prestige as speaking fluent German or English,' she said.
The view that secularism and equality in the French Republic aren't compatible with multiculturalism goes far beyond the discourse of the anti-immigration party the National Front. The Muslim headscarf, for instance, has been banned in schools since 2004. Mothers can be excluded from school trips if they're wearing one, and civil servants can't wear it at work. The government responded to the Nov. 13 terror by proposing to strip dual nationals of their French citizenship if they are convicted of terrorism.
"Efforts to fight racism are struck down by people blocking progress in the very name of equality," said Patrick Simon, a researcher at the French Institute for Demographic Studies in Paris. "They've succeeded in imposing the idea that equality can be obtained only by erasing differences -- even if at the end of the day it's a theory that serves a white minority clinging to its privileges."
Trifiss says the solution lies with her generation of ambitious escapees from the banlieue.
"We've got to change this ourselves because it's not going to come from the governments," she said in the fluent English she learned at Sciences Po.
And she's doing her part. Right after final exams in December, she was back at Sciences Po for a coaching session. In the cafeteria, two grave-faced young women, like her from the CEP program, were waiting. Trifiss pulled a topic out of a hat and announced they had 10 minutes to prepare a short presentation and Q&A.
Within minutes, she had them standing up before her, forcing the first girl to stop hiding her face behind a paper binder and coaxing the second to speak up.
"Look at me! Smile!" Hanaa Trifiss cried. "Today, you're going to realize you can do this."
Before it's here, it's on the Bloomberg Terminal.
LEARN MORE