Southeast Asia Burns Up the Ranks of Global Polluters
Carbon dioxide emissions from fossil fuels rose 227% from 1990 to 2010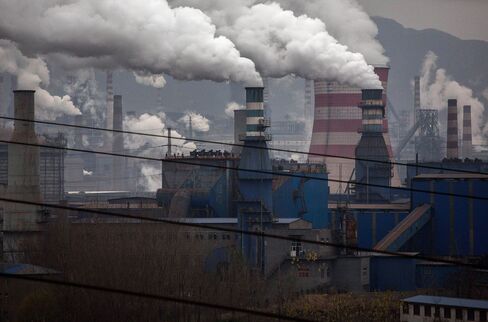 As Southeast Asian economies boomed last decade, so did their pollution.
The region's emissions of carbon dioxide grew more rapidly between 1990 and 2010 than any other part of the world, with the Asian Development Bank warning the associated global warming could trigger floods, water shortages and economic losses.
Carbon dioxide emissions from fossil fuels surged 227 percent in Southeast Asia in the 20-year period, compared with 181 percent in South Asia and 12 percent in North America, the ADB said, citing World Bank data. Southeast Asia's emissions in metric tons per capita increased 157 percent in the period, also the fastest in the world, according to World Bank data compiled by Bloomberg.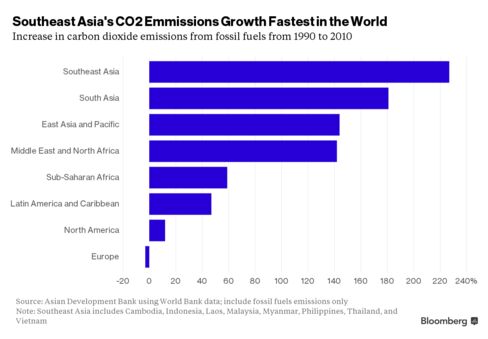 "The region has experienced rapid economic growth in recent years, and regional greenhouse gas emissions have rapidly increased, at nearly 5 percent per year over the last two decades," the ADB said this week. "In the absence of climate action, the region will be increasingly exposed to hotter temperatures, more destructive storms, greater flooding in some areas, and more droughts in others."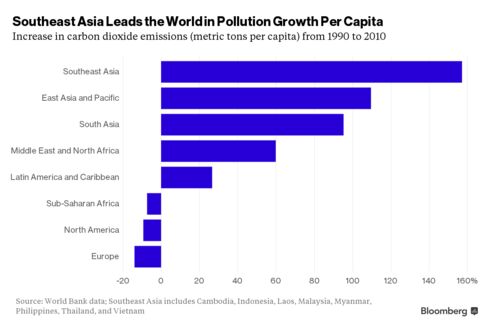 Still, Indonesia was the only Southeast Asian nation ranked among the top 10 greenhouse gas emitters in the world in 2011. China was the worst, followed by the U.S. and the European Union, according to the ADB report.
World leaders converged on Paris last month and agreed to make an unprecedented push for climate change action, with 187 nations pledging voluntary commitments to limit pollution from 2020.
The ADB estimated in December that economic losses from climate change in Southeast Asia could reduce the region's gross domestic product by as much as 11 percent by 2100.
Before it's here, it's on the Bloomberg Terminal.
LEARN MORE