Iran Says U.S. Sailors Strayed Into Waters, Signals Release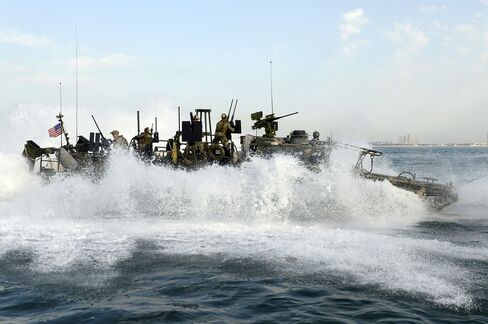 U.S. sailors were detained in the Persian Gulf on Tuesday

Iran says the process to release sailors won't be lengthy
Iran signaled it would free 10 U.S. sailors detained after their boats strayed into Iranian waters, easing frictions that have intensified ahead of the implementation of the July nuclear accord.
An investigation showed that the naval craft entered Iranian territorial waters due to a broken navigation system, said Revolutionary Guards navy commander Admiral Ali Fadavi, according to the Tasnim news agency. "It will not take long before we give orders for final actions, and they will probably be released," Fadavi said.
The incident added a new bump to U.S.-Iranian relations as Iran moves closer -- perhaps within days -- to winning a lifting of international sanctions against it in return for curbing its nuclear activities. In recent months, pressure has grown in the U.S. Congress to impose additional sanctions on Iran for its recent ballistic missile tests. Iran has also fired a rocket near a U.S. warship and clashed with the U.S. over proposed new visa requirements.
The sailors' detention was reported just hours before President Barack Obama was set to deliver his final State of the Union address.
Sailors' Interrogation
The U.S. naval craft entered Iranian territorial waters at 4:30 p.m. on Tuesday, the Guards said in a statement on their news website, Sepahnews.ir. The nine men and 1 woman are safe and "in good shape" and were taken to nearby Farsi Island, according to the statement published Wednesday.
Guards spokesman Ramezan Sharif said later that the sailors would be interrogated to ensure they were not on an intelligence mission.
Fadavi had hinted earlier in the day that the Americans would be freed soon, saying "the release process for two U.S. boats will not take long and the Guards will act following orders."
Senior U.S. administration officials sought to quell concerns over the incident, saying they had assurances from the Iranian government that the sailors were being treated well and would be released soon. Iranian Foreign Minister Mohammad Javad Zarif has discussed the incident with Secretary of State John Kerry, according to ISNA.
Before it's here, it's on the Bloomberg Terminal.
LEARN MORE