What's wrong with the borscht? Nothing. The borscht is perfect. The borscht is cool and tangy and sparkling with vinegar—although strictly speaking, it isn't borscht at all, is it? Borscht can be smooth or blended, hot or cold, but it's generally agreed to be a clunky, soulful soup. This, here, is a tiny stripe of roasted beet puree and another of softly whipped cream, with an intrusion of smoked trout roe, and it appears like magnificent, royal baby food in the candlelit dining room at Lowlife.
Despite being so simple, it comes with an explanation so you don't muck it up: The waitress instructs you in which direction to drag your spoon so that the roe ends up on the top of it. (Beet to roe, people.) Lowlife wants to be informal, down to earth, offering all of the perks of fine dining with none of its constrictions. In some ways, it is. It does. But occasionally, Lowlife betrays the fact that something weirder and more meticulous is going on behind the scenes.
Maybe that's because Alex Leonard, the 29-year-old chef running the kitchen, used to be the chef de cuisine at Blanca, the tasting counter next to Roberta's in Bushwick, where dinner costs $195 a person and only 12 people are seated at a time. Though there's plenty more seating at Lowlife, which opened its wood-paneled dining room two months ago on Manhattan's Lower East Side, a few dishes at the top of the menu are small, intense, and experimental, with deeply compressed flavors, as if built for a longer menu of tiny things. It is not. It is only à la carte.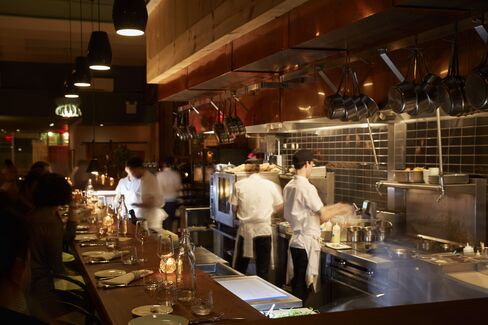 Lowlife's managing partner is Hugh Crickmore, who is also responsible for the natural-leaning wine list. The kitchen gets some produce from his brother, who runs Neversink Farm in Claryville, N.Y. The menu is modern in the sense that it's hard to categorize neatly: eclectic with techniques and ingredients. There's a single pasta dish informed by Italy, as well as some smoky, Japanese-style, grilled chicken with black, crackling-thin skin in a pool of green garlic sauce. The crumble of cauliflower under the scallops is ringing with lemongrass. And there are glorious, old-school sausages, the kind that would make an 18th-century chef proud, made from finely ground guinea hen wrapped up in the bird's crisp, golden skin with a thin, milky bread sauce.
While the dishes at Lowlife aren't always cohesive, each is superb. Seasoning is very sharp, so flavors are vivid and bright. (Some edge toward being too salty.) The cooking itself is precise, with tilefish and scallops always served with plenty of texture and color, but just a touch of rareness inside, too.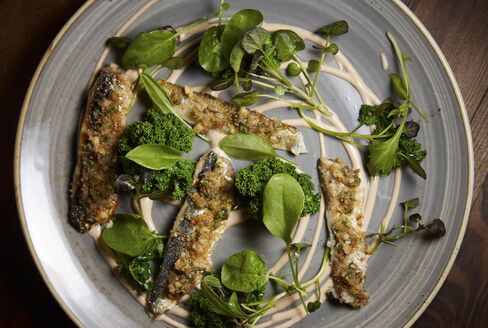 There are crowdpleasers such as the lamb tartare, seasoned with sesame oil and mint, with toasts so unbearably thin that they snap in two if you load them up too greedily. Along with the excellent chicken cooked over the grill, it was one of the only dishes that was easy to share, despite a waiter telling my table on one visit that everything at Lowlife is meant to be shared.
The line dividing casual and fine dining isn't always clear, and Lowlife certainly isn't the first restaurant to play around with the tension between them. Sometimes, though, I wish the restaurant were more confident in its style and sensibilities, whether high or low. And while service is informal and warm, it's not quite as attentive as you'll want it to be when you're spending this much.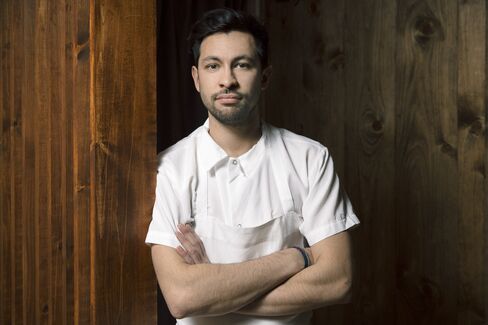 The format can be a little confusing at the expense of the food. That borscht is best enjoyed on your own plate. Sometimes the kitchen divides it for the number of people at the table; sometimes it doesn't. It's even more difficult to split a plate of pumpkin and squash that's been built for one person to rummage in with a fork in search of delightful, hidden banks of cheese and sauce. You could easily miss dots of chimichurri on that lovely plate of herring and sardines if you're taking a bite or two and passing it along. And this would be tragic.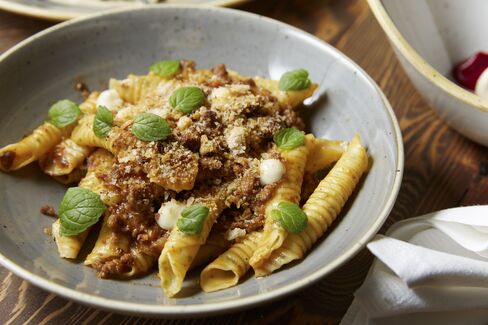 At the places I really enjoy, I like to return off-duty, when my aim isn't to taste as many things as possible and tell you about them but merely to enjoy myself. At Lowlife, it might be for the strips of raw fluke with globs of caviar, floating in sweet, smoky dashi. Or a bowl of the lamb garganelli at the counter. The pasta is just about tender, even where the dough overlaps in the center with an intense crumble of lamb bolognese.
It's hard to resist an apple tart, even though it doesn't belong here aesthetically; it's a granny dessert among sleeker, prettier, stranger things, such as a frothy panna cotta and a heap of raw milk ice. The apple tart was the first dessert Leonard learned to make, back when he was 16 and working at a posh French restaurant outside Chicago. It's indisputably delicious, with an airily crisp pastry that has risen beautifully and evenly, plus the tiniest quenelle of ginger ice cream on the side. But live a little: Get the milk ice, with its pockets of sweet-sour compote and black dusting of dried lime. Lowlife is strongest, most delightful, when it's giving you things you didn't already know you loved.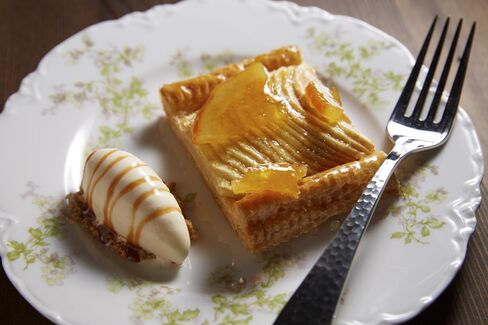 Lowlife is at 178 Stanton Street (LES); +1 (212) 257-0509 or lowlifenyc.com
Rating: Two Stars (Very Good)
What to Order: Borscht ($12); Fluke in smoked dashi ($20); Lamb tartare ($18); Garganelli with lamb bolognese ($20); Chicken yakitori (half for $32); Milk ice; Apple tart
Who's Next to You: Cooks on their night off; chic twentysomething LES residents in black beanies and hijabs; French winemakers visiting from out-of-town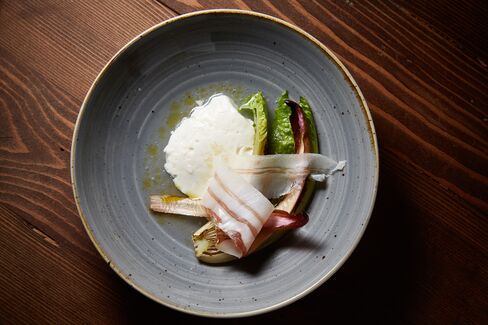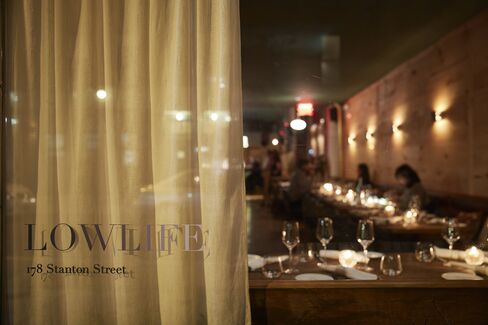 Before it's here, it's on the Bloomberg Terminal.
LEARN MORE