U.K. Labour Shadow Attorney General Attacks Corbyn And Quits
Catherine McKinnell is most senior Labour figure to resign

She tells Corbyn she has `concerns about direction' of party
Shadow Attorney General Catherine McKinnell became the fourth member of the U.K. opposition Labour Party's team of spokespeople to resign in a week, citing concern over the leadership of Jeremy Corbyn.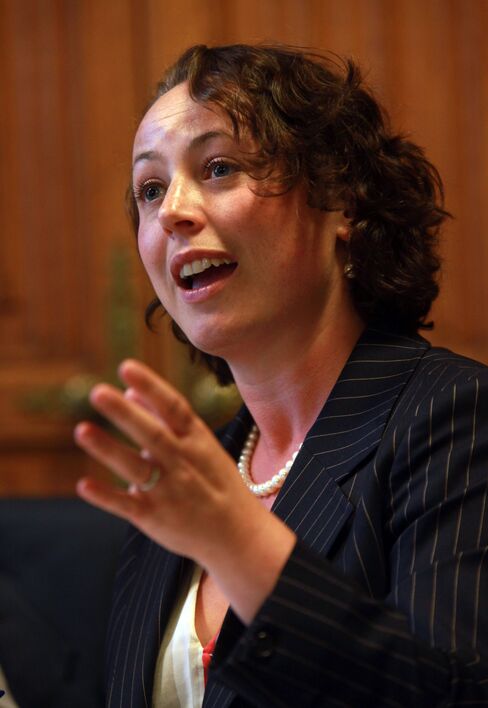 As a member of Labour's Shadow Cabinet, McKinnell is the most senior party figure to quit since Corbyn began a reshuffle of his top team a week ago. He wrote in Sunday's Observer newspaper that he'd created a "stronger, more diverse and more coherent leadership team." He now wants to move the party back to its 1980s position of supporting unilateral nuclear disarmament, he said Monday.
"As events have unfolded over recent weeks, my concerns about the direction and internal conflict within the Labour Party have only grown, and I fear this is taking us down an increasingly negative path," McKinnell wrote in a letter to Corbyn published on her website.
Three more junior spokesmen stepped down last week after Corbyn fired two of his team and moved Maria Eagle, the defense spokeswoman who was in favor of nuclear weapons, to another role. McKinnell's replacement will be Karl Turner, who has represented Hull East, in northern England, since 2010.
https://twitter.com/CatMcKinnellMP/status/686506753555562496
Before it's here, it's on the Bloomberg Terminal.
LEARN MORE