Philippine Peso Declines the Least in Emerging Asia This Week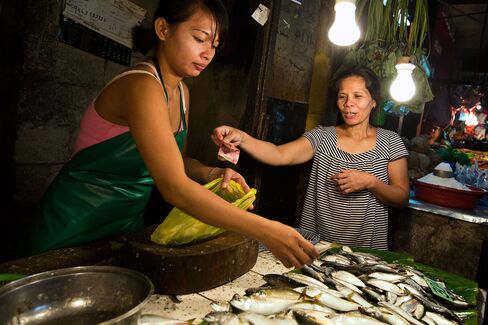 The Philippine peso fell the least in emerging-market Asia this week as the country's robust economy insulated it from China's slowdown and rising U.S. interest rates.
The peso lost 0.3 percent to 47.155 a dollar at the close in Manila, taking its drop this week to 0.2 percent, according to prices from Bankers Association of the Philippines. It has declined 4.5 percent over the past 12 months, with only the Taiwan dollar performing better among Asian developing nations.
Buoyed by remittances from overseas workers and a growing business-process outsourcing industry, the Philippines is forecast to outpace the rest of Southeast Asia's developing-nation economies and grow 6 percent this year, according to Bloomberg surveys. The Philippines has buffers to counter risks from China, higher U.S. interest rates and oil-price volatility, Bangko Sentral ng Pilipinas Governor Amando Tetangco said at a forum in Manila on Thursday.
"Investors still need to search for the best hedges to a widely-anticipated strong U.S. dollar scenario and I think the Philippine story is still the best in the region," said Alan Cayetano, head of foreign-exchange trading at Bank of the Philippine Islands in Manila. "We are still susceptible to further peso depreciation but we have a good chance to outperform most of our Asian peers in the medium term."
The yield on the 10-year government bonds fell one basis point to 4.11 percent, according to a end-of-day fixing by Philippines Dealing & Exchange Corp. The yield rose one basis point this week.
Before it's here, it's on the Bloomberg Terminal.
LEARN MORE