Making wearables with distinctive designs is nothing new for Misfit, which made a splash last year with the Swarovski Shine, a major fashion collaboration. But the new Ray is a streamlined fitness tracker that shares the more restrained, minimal appeal of the original Misfit Shine, eschewing crystals for an elegant metal construction.
The Ray is a brushed aluminum cylinder 38 millimeters long and 12mm in diameter, coming in either black or rose gold finishes. There's a small, multicolored LED light at one end and an almost invisible Misfit "M" on the underside. Otherwise it's devoid of branding and has an almost totemic look. For a field in which so many devices are about colors and screens and additional features, the simplicity and cleanliness are intriguing.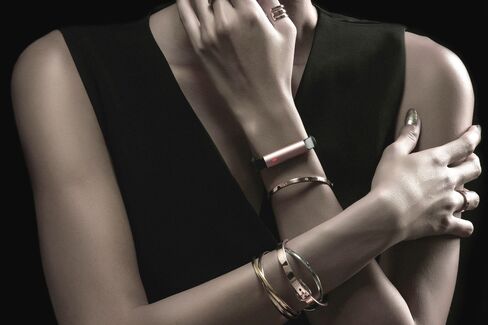 When it comes to functionality, the Ray does a lot. It has the basics and sleep-cycle tracking while handling a variety of notifications such as e-mail and texts. It can provide nudges during periods of inactivity and can even act as a wireless controller for such things as turning on your Internet-of-Things-enabled lights or playing your favorite running playlist. The combination of a vibration motor and the colored LED can be configured to let you know at a glance what's happening on your phone; it won't replace a full display screen, but it provides an alternative. As with Misfit's other trackers, the Ray doesn't use a rechargeable battery, opting instead for a trio of little cells that need to be swapped only every six months. It's also water-resistant, to 50 meters.
The Ray is available for preorder from Misfit and will ship sometime this spring. The Ray will be available from the usual network of Misfit and Fossil retailers, both technology and fashion stores. The Ray starts at $100 for the tracker on a rubber strap, with additional leather and paracord options costing more. The straps are easily interchangeable, and Misfit says it hopes third parties will create additional options.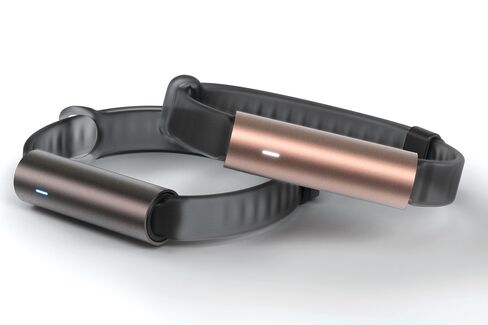 The Ray arrives just a few months after Misfit was acquired by Fossil for $260 million. While Fossil is primarily known for its watches (both those produced under the Fossil name and under license for brands such as Michael Kors and Marc Jacobs), jewelry and non-watch products have becomes an increasingly important part of the brand's business. Although it accounts for less than 10 percent of Fossil's overall business, the jewelry category has experienced double-digit year-over-year sales growth every year since 2013.
"Adding utility and adding function to jewelry has always been one of the hardest things to do" says Preston Moxcey, Fossil vice president and general manager for wearable technology. Misfit's simplicity might be what makes it such a good candidate for mainstream success. "It's hard to execute other wearable brands at point of sale because they all have screens, they have to be charged, they're not user friends. You're essentially selling a complicated graph with bullet points of features. This is simple, and it's an easy proposition."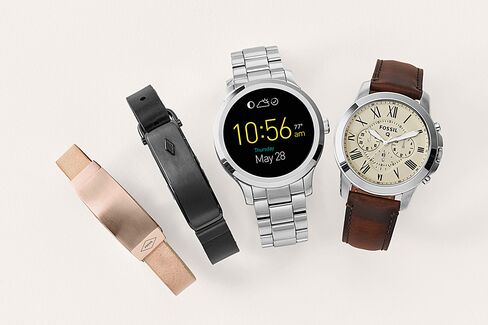 Fossil has also announced that this year it will release more than 100 wearable technology devices, including fitness trackers, smartwatches, and other products, across its portfolio of brands. This is up from just 10 such products released in the latter months of 2015. Fossil won't offer details on these devices, but it expects the move (along with the acquisition of Misfit) to nearly double its global points of sale to more than 50,000 during the first part of 2016.
Before it's here, it's on the Bloomberg Terminal.
LEARN MORE