Worst-Ever Start to Year Triggers China Trading Halt: Chart
A new year and another shock to the markets from China.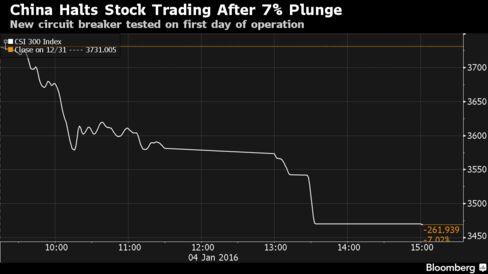 The CSI 300 Index dropped 7 percent on Monday, prompting a trading halt, following disappointing manufacturing data and amid anticipation that a ban on share sales by major stakeholders will end this week. The selloff may put more pressure on policy makers, who went to unprecedented lengths to prop up stock prices during a summer rout last year. To read more, click here.
Before it's here, it's on the Bloomberg Terminal.
LEARN MORE