Virtual Reality Skeptic? These 3 PlayStation Demos Will Make You a Believer
Sony is working with developers on compelling VR experiences
Experiencing is believing and Shuhei Yoshida, president of worldwide studios, Sony Computer Entertainment, has three virtual reality demos he wants every skeptic to try.
Sony's PlayStation VR is a face-covering display that takes over a user's sense of sight, while sensors mimic the body's subconscious mechanisms responsible for balance. The result is the actual feeling of being somewhere you're not, what VR enthusiasts refer to as "presence."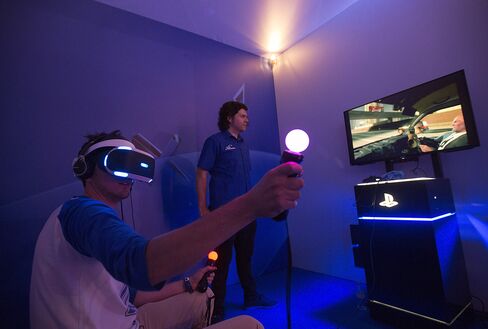 Unfortunately for Sony, touting the joys of presence in print and video marketing media is a bit like dancing about architecture. That's why the company has prepared a lineup of striking demos it plans to take to shopping malls and game stores as the headset approaches its release this year.
Below are Yoshida's top three must-have experiences on PlayStation VR.
Up Close and Personal
https://www.youtube.com/watch?v=wIl2-5f8NTo
Summer Lesson is a technical demo from Bandai Namco Holdings Inc. in which you play a tutor to a young woman. Seated by the seaside on a sun-drenched porch of a traditional Japanese house, players interact with the character via head gestures — shake your head to answer "no" or nod for affirmative.
At one point, the student asks for help with her homework, requiring the player to lean closer over a textbook. The scene is designed to trigger a sensation of sharing personal space and create a feeling of intimacy, without being prurient.
"What's amazing about Summer Lesson is that it gives you a distinct feeling that a game character is seeing you, responding to you and is aware of your existence, " Yoshida said in an interview in Tokyo. "That's something that wasn't really possible in games until now."
Hands On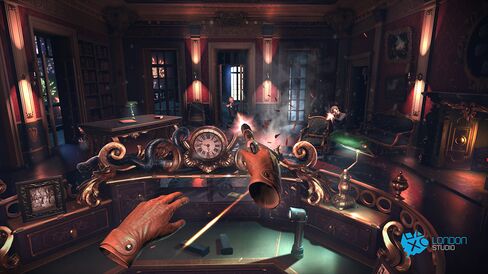 "Whenever you enter a VR world, you naturally want to touch things in it with your hands," Yoshida said. "Standard game controllers won't do, they don't feel like your own hands."
Sony's answer is PlayStation Move, a microphone-shaped controller with a glowing sphere on the end. In addition to internal motion sensors, the light acts as a marker for an external camera to allow for accurate tracking in three-dimensional space.
The London Heist has you holding one in each hand as you commit a bank robbery. As an alarm sounds, you rummage through a desk for a weapon. Extend your arm to aim and shoot a virtual gun, jam a new clip in with the other hand to reload. The interactions feel intuitive, instantly eliminating the learning curve of a traditional gamepad.
VR E-Sports
https://www.youtube.com/watch?v=xeSI2aj37MY
For the hardcore gamers, there is RIGS: Mechanized Combat League multiplayer. Players navigate a futuristic sports arena in mechanized armor suits to compete in three-on-three battles.
"This shows you that serious gaming is possible on PlayStation VR," Yoshida said. "If you are into shooters or competitive games, try this one."
PlayStation VR is set to launch in the first half of 2016 and will cost about as much as a new console. It will compete with Facebook Inc.'s Oculus Rift and HTC Vive, made by Taiwanese smartphone maker HTC Corp. and game publisher Valve.
Sony is working with more than 200 game companies to produce content for the new platform and more than 100 titles are already in development, Yoshida said.
Before it's here, it's on the Bloomberg Terminal.
LEARN MORE