Best Ski Style: How to Look Good and Stay Warm on the Slopes
The most tastefully inclined—yet functional—ski gear to wear, from Aspen to Gstaad.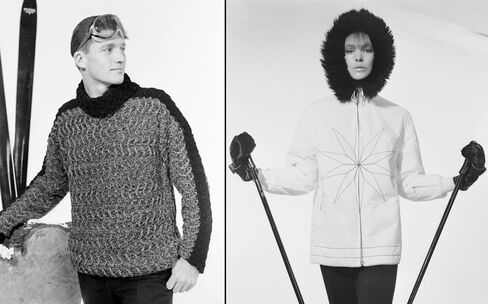 Depending on where you are in the Northern Hemisphere, your dreams of a perfect ski vacation have been either dashed on Alpine rocks or are soaring over fluffy mounds of Rocky Mountain powder.
If you're one of the lucky ones headed for a great ski trip where there's snow, it's time to wax your skis and check the rest of your gear to make sure it's both slope and style-ready. Whether you're a chalet-bound snow bunny or an expert skier, you'll want to look fresh and updated. Here are some reliably flattering—and technically sound—items of outerwear that will help you avoid looking like the Stay Puft Marshmallow Man, along with tips on how to combine them.
Slim Fit Is Possible on the Slopes
Beyond the lift ticket, your parka is probably the second-most-important purchase for your ski trip. In lieu of the loud, puffy, down jackets and oversized parkas of your childhood, I suggest investing in a streamlined, insulated ski jacket to stay warm while you look cool. You may not believe it's possible, but keep these words in mind: lightweight and form-fitting.
For Men: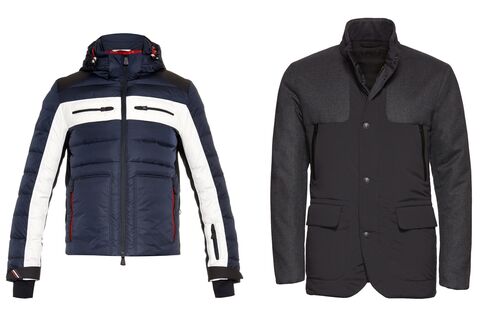 For Women: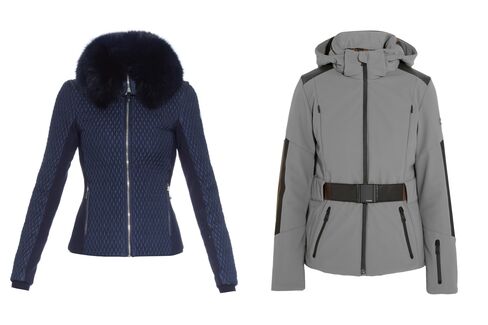 Remember the Inner Layers
It doesn't matter who is in that Instagram snap you take on top of the mountain, your real best friend will the technical gear bundled against your skin.
Try: Heattech by Uniqlo and ColdGear by UnderArmour are both exceptional, protective layering systems that will keep you toasty on the slope—and looking fit in the lodge—on epic powder days. Both lines feature anti-wicking, odor-reducing materials for an ultra-comfortable, bulk-free look.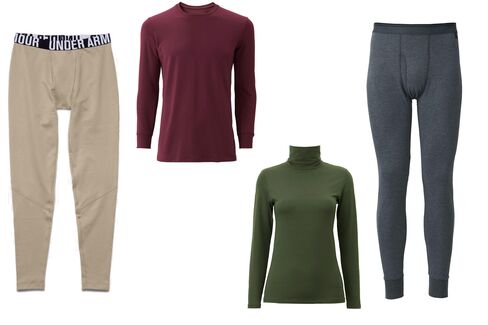 Tone Down the Colors
Monochrome colors—such as all black, or black with navy—appear slim, and they help you avoid looking as if it's your first day at ski school. Dark colors are usually best for reducing the sense of bulk. If you must lighten up somewhere, be unconventional and focus on your bottom half. Ladies, your ski-bunny spirit animal is Audrey Hepburn in the 1960's film, Charade.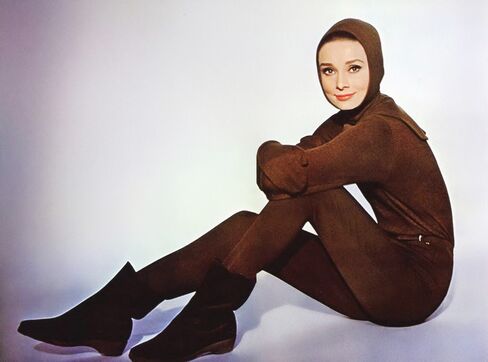 Layer for Later
Don't miss a minute of precious après-ski time by requiring a wardrobe change. Hit the slopes with a bona fide technical, yet flattering, top.
For Men: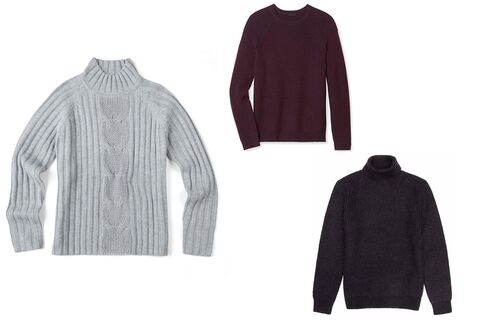 For Women:
Avoid Tricky Bottoms
When it comes to ski pants (and pants in general), less is more. Instead of looking for complicated bottoms with bells and whistles, such as cargo pockets or additional zippers and accents, look for neat, simply adorned pairs that will comfortably accommodate the essentials. You want to make sure they are made from seam-sealed or water-resistant materials and won't bunch when you turn and bend, but will also leave room for optional under-layering for those extra-windy runs.
Try: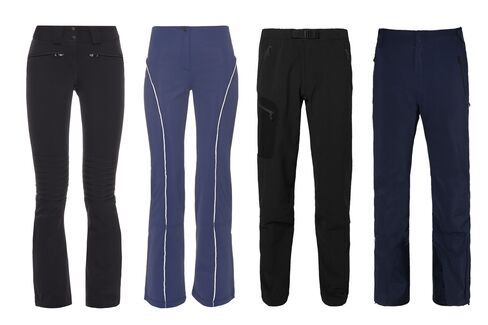 Add a Pop
If your apparel is dark or tonal, your accessories are where you can get creative and show off your personal style, despite frigid temperatures. Add a splash or color or a pattern with cold-day accessories such as your fluffy neck-warmer, helmet, technical gloves, or googles.
For Men: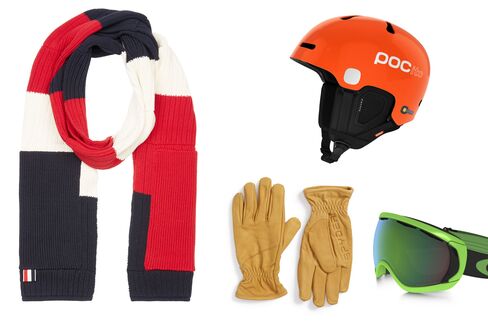 For Women: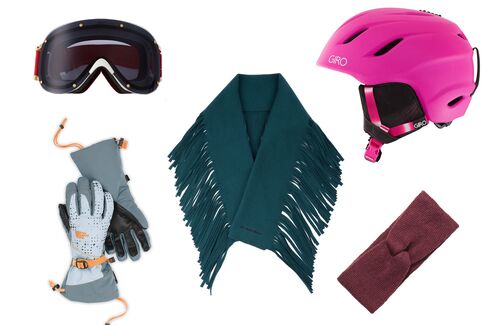 Moti Ankari is the associate market editor for Bloomberg. Follow him on Twitter and Instagram, or contact him at mankari@bloomberg.net.
Before it's here, it's on the Bloomberg Terminal.
LEARN MORE