What the Spain-Italy 10-Year Spread Shows: Chart
For the Spanish election in a chart, check this one out: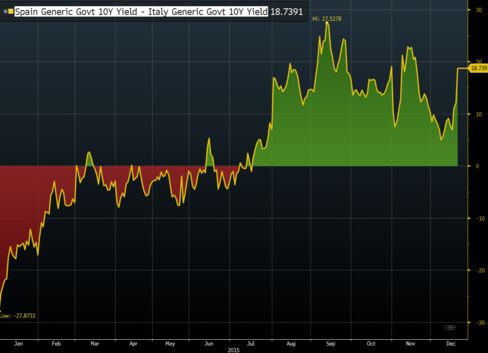 After this weekend's election in Spain, there is more political uncertainty there. Spanish borrowing costs have increased relative to Italy, as seen by the spread in the yields.
Before it's here, it's on the Bloomberg Terminal.
LEARN MORE