'Just Mayo' Startup Keeps Product Name Despite Lack of Eggs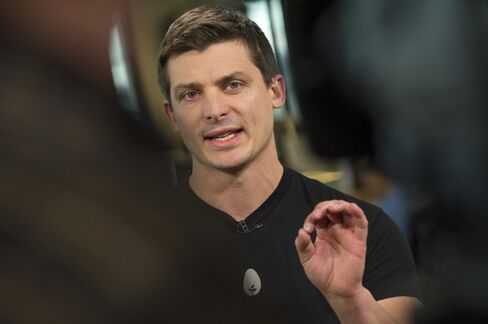 Hampton Creek says FDA will allow name, with label changes

Company resisted vegan tag, aiming to sell mainstream products
Hampton Creek, the plant-based food startup backed by billionaire Bill Gates, reached a deal with regulators that lets it continue calling its vegan spread "Just Mayo" even though the product lacks eggs.
The U.S. Food and Drug Administration had sent the San Francisco-based company a letter in August saying that its Just Mayo and Just Mayo Sriracha spreads weren't mayonnaise and featured a misleading label because they lacked eggs. But Hampton Creek was notified on Wednesday that it could keep the name as long as the company reduced the size of its logo, which features an egg, and increased the prominence of the label's "egg-free" disclaimer.
Hampton Creek Chief Executive Officer Josh Tetrick had resisted calls to drop "mayo" from the name, arguing that it would relegate the product to vegan status. He is aiming to appeal to mainstream consumers, the kind of shoppers who would normally buy regular mayonnaise.
"The intention here isn't to sell mayo without eggs -- the intention is to make food that is more sustainable accessible and comfortable to more people," he said in an interview. "It's pretty awesome that we found common ground on that."
Among the FDA's other demands: add a definition of "just" and include the words "spread and dressing" to the label.
"The company committed to making labeling changes to ensure its products are labeled in a manner that is truthful and not misleading," the FDA said in a statement. "The FDA considers the issues cited in the warning letter to be resolved and will issue a closeout letter soon."
Scrambled 'Eggs'
Hampton Creek makes plant-based egg substitutes, and the products are meant to flout conventional notions of what's inside well-known food items. The company plans to roll out scrambled eggs and other breakfast products made without eggs next year.
Tetrick, 35, declined to provide a 2015 revenue figure for Hampton Creek and wouldn't say if the company is profitable. Hampton Creek had raised $120 million from investors as of the beginning of this year, he said.
Before it's here, it's on the Bloomberg Terminal.
LEARN MORE