Cognitive Dissonance, Chinese Bank Bond Edition
Investors aren't asking for much compensation to hold the riskiest Chinese financial debt.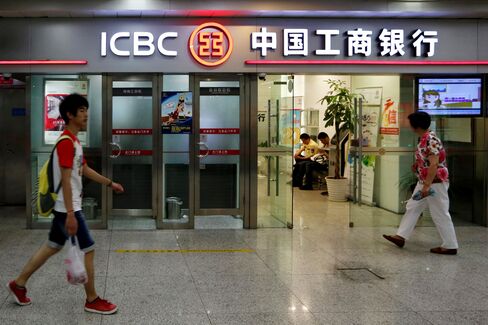 China's Great Ball of Excess Money has been rolling out of stocks and into bonds, producing spread compression in the most curious of places.
That place is the riskiest, most junior debt sold by Chinese banks.
An analysis of Bloomberg data shows that the most junior additional tier 1 notes (AT1s) of Chinese banks, including Industrial & Commercial Bank of China, Bank of Communications, China Construction Bank, and Agricultural Bank of China—in other words, those securities that are the most exposed to potential losses from nonperforming loans—pay about 280 basis points over benchmark Libor rates while more senior unsecured debt pays 110 bps over Libor, producing a spread (or difference) of 170 bps.
That is surprisingly low.
There's a spread of 250 to 400 bps between comparable U.K. and U.S. bank bonds, for instance, at a time when their asset quality has largely been improving. Meanwhile, the ratio of nonperforming loans on Chinese bank balance sheets continues to increase, which suggests investors should be asking for higher yields in return for the extra risk of buying the most junior financial debt. "Should" is clearly the operative word in that sentence.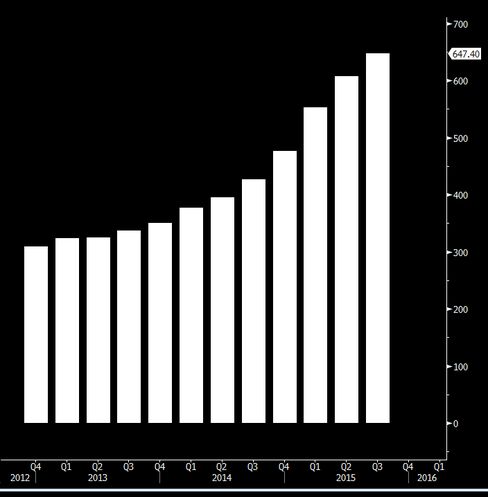 Elsewhere in China, bank bond cognitive dissonance land, Bloomberg News points out that the country's yield chasers love contingent convertible bank debt known as CoCos—with additional leverage thrown in to boost compressed returns as investors rush into the asset class.
"It remains our view that the yields and spreads on the Chinese bank AT1s are too low vs. regional and global peers," David Marshall and Matthew Phan, two CreditSights analysts, wrote in a research note earlier this week.
Before it's here, it's on the Bloomberg Terminal.
LEARN MORE