Pink, Erdoes Offer Wishes to Baby Girl Zuckerberg at Unicef Ball
`We should get all of it,' says U.S. Fund for Unicef CEO Stern

Maialino pastry chef happy to make her first-birthday cake
Actor Orlando Bloom, like so many guests at the Unicef Snowflake Ball on Tuesday night, offered well wishes for baby girl Max Chan Zuckerberg. He also had greetings for the children he's met through Unicef, many of whom, he noted, got to know him watching pirated versions of "Pirates of the Caribbean."
"I hope you made it safely to the Netherlands," Bloom said of a youngster he visited at a refugee camp in Macedonia on the Greek border, as he accepted the Audrey Hepburn Humanitarian Award. To Sujan in Nepal, "I hope you have access to all the drinking water you can get through a tap, and that you're healthy and can get educated."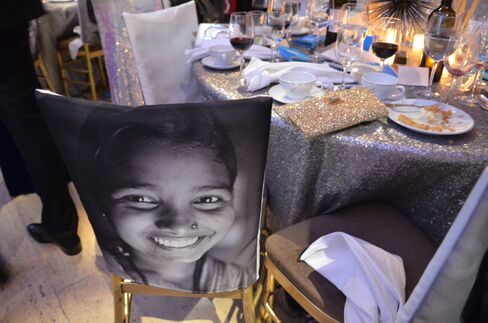 As some 800 guests gathered at Cipriani Wall Street to help meet the most urgent needs of children globally, the news that Mark Zuckerberg and Priscilla Chan, on the occasion of their daughter's birth, had pledged most of their wealth "to improve the lives of all those coming into the world" resonated.
"I think we should get all of it," said Caryl Stern, president and chief executive officer of the U.S. Fund for Unicef. "There are more children on the move right now than any other time since World War II. We have an over $450 million funding gap to meet the needs of those children."
Parenting Advice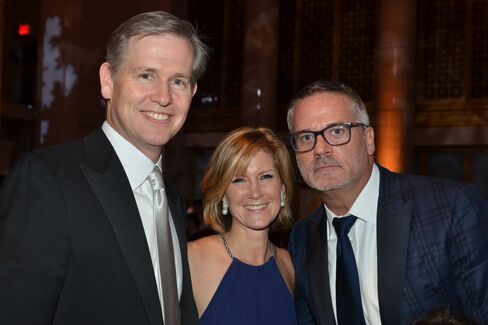 "We need $1.5 billion to eradicate polio in the next four to five years," said John Hewko, general secretary of Rotary International. "Only two countries remain, Afghanistan and Pakistan. This is a legacy that Mark and Priscilla and Max can see in their lifetime."
Plenty of plain, old free parenting advice was also on offer.
"Enjoy every minute of it," said Mary Callahan Erdoes, CEO of asset management at JPMorgan Chase & Co.
"Sleep when they sleep," said actress Debi Mazar, who hosted the benefit.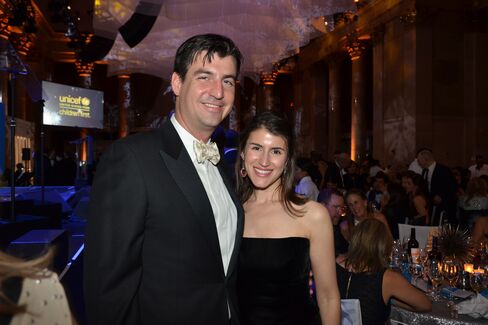 "Read to her every night," said Andrew Hohns, managing director of Mariner Investment Group. Hohns has made his own long-term commitment to support Unicef, pledging 5 percent of asset-management revenue over a decade from two funds he manages. He's also working with Unicef to create a development-impact bond.
'Rethink Philanthropy'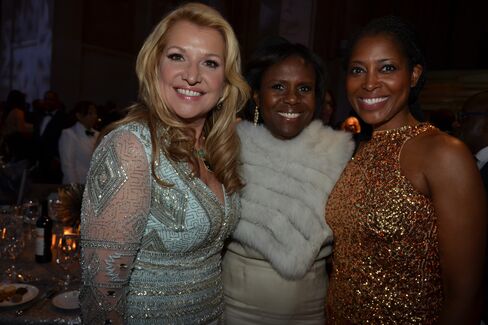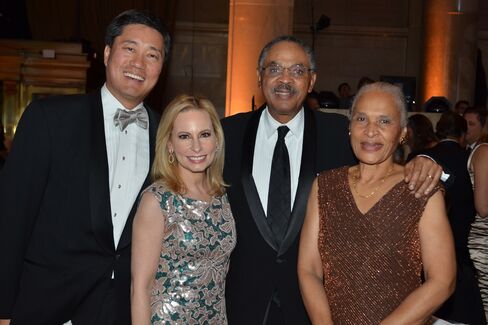 Nelson Chai, co-president of CIT Group Inc., said family comes first before work and charity benefits. While he serves on the board of the U.S. Fund for Unicef, working closely with Chief Financial Officer Edward Lloyd, this was his first year attending the Snowflake Ball. In the past, it has always fallen on the same night as a school event for one of his kids, he said.
Chai and his guest Mike Cavanagh, CFO of Comcast Corp., applauded the Chan Zuckerberg pledge, but joked Silicon Valley types might consider wearing suits and ties more often.
"To do what he's done, and then to do something this important, I hope it's going to make a lot of other people rethink their philanthropy," said Mindy Grossman, CEO of HSNi, who received the Spirit of Compassion Award and suggested a cream-colored cashmere blanket, embroidered with the baby's name, as a gift.
Deep Breaths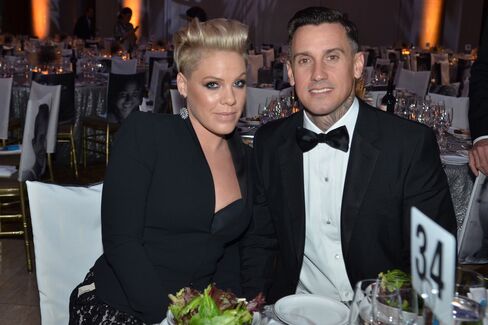 "I'd give them a book on deep breaths and meditation," said singer-songwriter Pink, who has a 4-year-old daughter, Willow, to whom she sings lullabies. As for advice to Max's parents: "I don't give advice," Pink said. "I don't like advice, and I don't give it."
Event co-Chairmen Gillian Miniter and Moll Anderson, while impressed that a young tech billionaire has set aside for philanthropy stock valued at $45 billion, were also quick to clarify that smaller gifts matter, too. During dinner, several guests put up $32,143.72 each to buy SUVs for use in the field. The event raised a total of more than $3.4 million.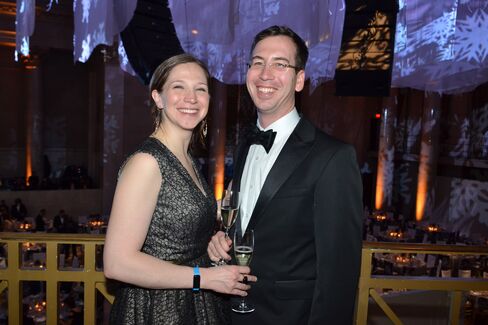 Jessica Weiss, pastry chef at Maialino, who made the pear-in-brown-butter dessert, said she'd be happy to bake Max's first birthday cake. It would be a plain vanilla "smash cake," so named for the opportunity the baby is given to dig into the cake with her hands and even feet. "The baby is covered in cake, so the flavor doesn't matter so much."
Before it's here, it's on the Bloomberg Terminal.
LEARN MORE