NFL Taps Hockey Exec to Make 'Bucket-List' Football Experiences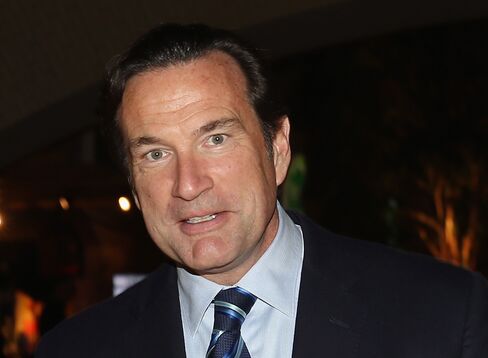 John Collins, architect of outdoor games and billions in media contracts for the National Hockey League, has been asked to turn the National Football League's tickets-and-autographs sideline into an events-and-hospitality juggernaut.
Collins will be the first CEO of On Location Experiences, the new iteration of NFL On Location, which offers what it describes as unique fan access to events like the Super Bowl, Pro Bowl, the NFL Draft, and international games. Roger Goodell has said he wants to more than double the league's revenue to $27 billion in the next 12 years, and the growth of its hospitality business, which the commissioner spun off earlier this year, is part of that goal.
"This is an area where the fan can be better served," said Collins, who sees high-profile investment conferences like the Allen & Co. Sun Valley Conference as a model for what NFL events could be for its wealthiest superfans. "If your product isn't connecting with them, and it's not delivering on what they want from the experience, you're not going to have much of a business going forward."
On Location is run by RedBird Capital Partners and Bruin Sports Capital, and RedBird founder Gerry Cardinale said they plan to go "way beyond" what most leagues and teams consider hospitality. At Goldman Sachs Group Inc., Cardinale shared responsibility for Americas private equity and led investments in several sports and hospitality businesses, including Legends Hospitality, which is owned by the New York Yankees and Dallas Cowboys.
"When a fan can spend 200 bucks and buy a high-def flat screen TV, how do these owners and these leagues encourage them to come out to events?" Cardinale said. "How do we help rights holders create bucket-list experiences that go way beyond opening the gates to a stadium and providing food and beverage and merchandising?"
Leading up to Super Bowl 50 in Santa Clara, California, on Feb. 7, the hospitality unit's principals say their premium experiences, such as the "On the 50 Package," which includes 50-yard-line seats and an on-field photo after the game, are almost sold out.
Collins joins as the league is considering a return to Los Angeles, the No. 2 U.S. media market, which some owners say would yield numerous entertainment-related revenue opportunities. RedBird and Bruin say the hospitality business will seek global opportunities to expand and look to work with other leagues, events, award shows and music festivals.
"This isn't about being incremental," said Bruin founder George Pyne, a former executive at IMG. "It wants to be transformational."
Achieving that goal, Collins said, means obliterating the notion that a league or team has done enough for its customers by simply offering a ticket in a good location, a hotel room and a tailgate party before the game.
"That's where the bar is right now," he said. "We're looking to create a world-class experience that rivals any customer experience at any level of hospitality or entertainment anywhere in the world."
The new position is a return to football for Collins, who left the NHL last week. He spent 15 years at the NFL, leaving his post as the league's senior vice president of marketing, programming and sales to become CEO of the Cleveland Browns in
2004.
32 Equity, which oversees the NFL's private equity, is also an investor in On Location.
Before it's here, it's on the Bloomberg Terminal.
LEARN MORE