As Dubai Slows, Ex-Merrill Bankers Expand Advisory Boutique
C.H. Stirling plans to hire bankers after fundraising round

Bank creating alternative culture with pool, cigars, darts
These are uneasy times for bankers in the Middle East.
The slump in oil is draining billions of dollars from the banking system, stock markets are volatile, investment is slowing and global banks are firing workers under pressure to boost returns.
Still, a proliferation of independent advisory companies shows that some see the distress as an opportunity. One such Dubai-based boutique is C.H. Stirling. Run by two ex-Merrill Lynch bankers, the firm advises local governments and other family businesses on restructurings and M&A. It's planning to raise $27 million of fresh capital and triple its staff by next summer.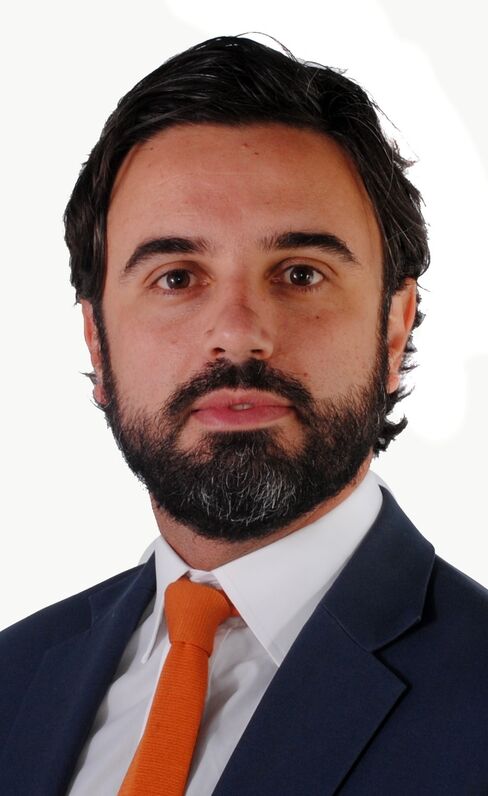 "Markets are getting more difficult and banks' balance sheets are no longer available to be used as bait for mandates," said Christopher Flinos, 38, who founded the firm two years ago. "The more difficulty accessing markets, the more people need quality independent advice."
Former Deutsche Bank AG banker Shailesh Doshi started a Middle East-focused private-equity and advisory firm backed by an Abu Dhabi sheikh this year. Rody Yared and Samer A. Katerji, former bankers from JPMorgan Chase & Co. and Citigroup Inc. started Trussbridge Advisory DIFC Ltd. Albert Momdjian, who handled UBS Group AG's wealthiest clients in the Middle East, quit last year to start an investment company in Dubai.
Some, though, are questioning whether there's enough work to go around.
'Shake Out'
"I suspect there will be a shake out and not all boutiques will survive, but we are also seeing a lot more smaller opportunities open up which may serve the boutiques well," Vikas Papriwal, head of markets at KPMG in the Lower Gulf, said in a telephone interview on Nov. 24. "One advantage of these boutiques is that their cost base is different."
Flinos and fellow partner Marc Aouad are setting the firm up as an outlier in the Persian Gulf's conservative banking world as they seek to attract clients and recruits. They've installed a full-sized pool table in the main reception area, dartboards hang on meeting room walls and employees challenge each other to mini-golf at a miniature course. A cigar box containing Partagas No. 2 and No. 4 cigars is on offer in the meeting room.
"Our clients, our team and potential new joiners like that we do things differently and are trying to bring back the best of the good days of merchant banking," Flinos said in an interview. "We're in a serious business but need to create an atmosphere where people are free to come up with the best ideas."
Boutique Competition
The aim of such distractions, they argue, is to help co-workers rise above the daily drudgery and spark creative ideas that will help clients -- and them -- make money amid the slowdown. As of now, they're a small outfit, making diversions easy to control: Flinos and Aouad founded the firm with one other banker and have a total staff of five. Their plan is to grow to about 20, including 9 more bankers (resumes from ex-Merrill people welcome).
To finance growth, the firm is seeking 100 million dirhams ($27.2 million) from institutional investors in Oman, Saudi Arabia and Qatar. About 20 percent of that is earmarked for hiring and the remainder to bolster capital and private equity deals. Since its inception in 2013, Flinos says the firm has advised on about 4 billion dirhams of real estate, media, hospitality and healthcare deals.
The challenges for such boutiques include the lack of a full network or skill set that the big investment banks can offer, according to KPMG's Papriwal. Their market share as measured by fees is also a fraction of the larger banks -- and it's getting smaller. In M&A and equity capital markets, they garnered about 4 percent of the fees in 2015, compared with 5 percent last year and 6 percent in 2013, according to data from New York-based research firm Freeman & Co.
They're also confronting a slowdown in the region amid the drop in crude prices. Dubai's DFM General Index has lost about 15 percent this year, property prices are falling and lenders such as National Bank of Abu Dhabi PJSC have lost billions of dollars in government deposits. A rising number of small and medium-sized business owners are fleeing the country without paying their debts.
That means there may be no shortage of resumes for the C.H. Stirling to sift through as the larger financial firms embark on large rounds of redundancies. Deutsche Bank AG and Standard Chartered PLc are among banks eliminating about 30,000 positions. HSBC Holdings Plc is shedding about 150 employees in the United Arab Emirates, while BNP Paribas SA is also laying employees off in the region, according to people familiar with the matter.
Amid the industry's gloom, Aouad says the firm plans to further strengthen its corporate culture, based on his experience during three years at Merrill Lynch in the U.S.
"We were all smart, we all worked hard, yet unlike our competitors, the environment was anything but traditional," the 35 year-old French-Lebanese managing director of investment banking said. "Our desk was more misfit than anything else."
Before it's here, it's on the Bloomberg Terminal.
LEARN MORE