Four Names in Seoul to Watch as Candidates for Finance Minister
Speculation is rising that Minister Choi will leave his post

Choi is required to step aside if he plans run for election
The speculation in South Korea's business and government circles is about who South Korean President Park Geun Hye will nominate as her third finance chief in about three years -- even before the current person in that role steps down.
Choi Kyung Hwan has done little to halt the chatter -- which has appeared in the Joongang and Donga newspapers -- that he wants to move on. Choi told lawmakers last month that "there are others who could take better care of the economy."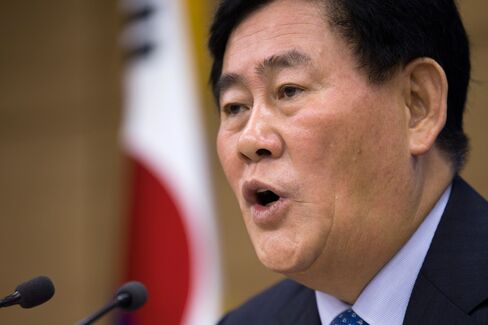 If talk proves true that Choi wants to run in parliamentary elections in April, he may need to quit his post as early as next month to prepare his campaign. Spokesmen for the minister and his potential replacements declined to comment on the matter.
When Park nominated Choi as her second finance minister last June, South Korea's three-year government bond yields plunged to a one-year low on expectations that he'd support interest-rate cuts. Choi made the case for maintaining expansionary fiscal policy with a supplementary budget, and followed up by drafting a record national budget for 2016.
The next person in the role will need to reform the labor market, push struggling companies to restructure while borrowing costs are still low, and ensure the government meets its economic growth targets amid pressure on exporters.
Park, who has had problems with some of her past personnel choices, doesn't need parliamentary approval to appoint a new finance minister, who will double as deputy prime minister.
While there is no front-runner, and dozens of possible candidates have been suggested in the local press, here are four potential contenders with government experience whose names keep popping up:
An Chong Bum
Presidential Secretary for Economic Affairs.
Economist-turned-lawmaker from Daegu, a city south of Seoul that is also political home base of Park.
An has previously commented on the need to stabilize the foreign exchange market, a rare move for a presidential adviser.
He studied at Sungkyunkwan University, as did the three prime ministers who served under Park.
An has a PhD from University of Wisconsin-Madison in economics.
He runs marathons in his spare time.
Hyun Jung Taik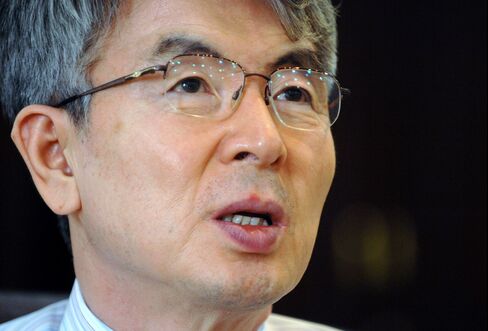 Policy coordination chief at the President's Office.
Hyun said in an interview with Bloomberg in 2014 that South Korea needed structural reform as drastic as those done in the aftermath of the Asian currency crisis in the late 1990s.
He also said household debt needed to be contained, although he noted it didn't then pose a systemic risk to financial stability.
Hyun is a former head of the state-run Korea Development Institute, a Sejong-based think tank founded during the rule of Park's father, the late Park Chung Hee. He studied economics at Seoul National University and has a PhD from George Washington University.
Hyun's hobbies include table tennis and Baduk, the ancient Chinese game that's also known as Go.
Kim Joon Kyung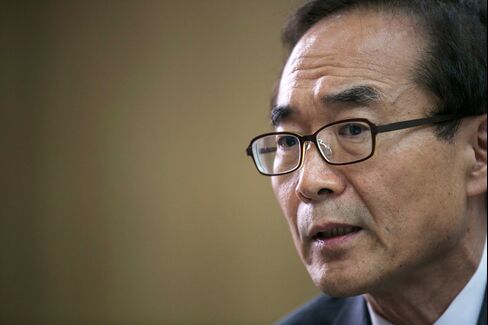 President of the Korea Development Institute.
Kim is a strong advocate for reforms in the labor market and corporate restructuring. He has previously called for expansionary monetary and fiscal policies.
He provided policy advice to the President's Office during the administration of Park's predecessor, Lee Myung Bak, and in the early 1990s was a consultant at the World Bank.
Kim studied computer science and statistics at Seoul National University and has a PhD in economics from the University of California, San Diego.
His hobbies are playing piano and swimming.
Yim Jong Yong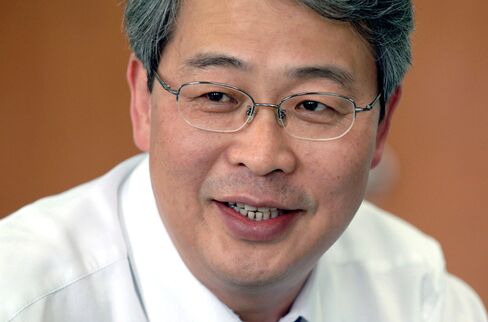 Chairman of the Financial Services Commission.
Yim last month warned that unless problems are addressed at companies carrying more debt than they can handle, it will become a burden for the economy. The government shouldn't offer any more cheap loans to companies with little hope of surviving, he said.
He ran the Nonghyup Financial Group from 2013 until March this year. Prior to that, Yim spent almost three decades at the finance ministry, giving him a thorough understanding of financial markets policy.
As a vice finance minister in 2010, he helped set new rules to reduce financial volatility, including a levy on banks' short-term foreign exchange borrowings to discourage capital outflows.
Yim is a lover of Cantonese food and bicycle riding.
Before it's here, it's on the Bloomberg Terminal.
LEARN MORE