Turnbull Urges China's Li to Expedite Tests of Australian Coal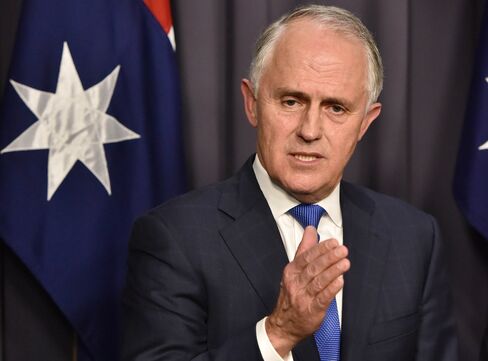 Australian Prime Minister Malcolm Turnbull asked Chinese Premier Li Keqiang to speed up environmental tests of the sulfur content of Australian coal shipments that are disrupting trade and depressing prices.
"Australian coal generally has very low sulfur so there's no bad news in that for Australian coal exporters," Turnbull told reporters in Kuala Lumpur Sunday. "There have, however, been some administrative difficulties in the way the testing has been managed."
China banned sales and imports of coal with high ash or sulfur in a move to promote cleaner types of the fuel and improve the nation's air quality. Its coal imports fell 30 percent to 170 million metric tons in the first 10 months from the same period last year.
Turnbull said he and Premier Li "had a very good discussion about that and how we might be able to expedite the testing so that Australian coal exporters and indeed Chinese importers of Australian coal will not be inconvenienced or have their activities disrupted."
China's benchmark domestic coal price is at its lowest level since 2004.
Before it's here, it's on the Bloomberg Terminal.
LEARN MORE