Here Are Some of the Big Bets Being Made at the Robin Hood Investor's Conference
A moving feast of investment ideas.
It's that time of year. Big names of the financial world, including David Einhorn, Whitney Tilson, Dan Loeb, and T. Boone Pickens, are at the Robin Hood Investor's Conference in New York, and they're presenting some of their best long and short ideas.
Here's a rundown.
David Einhorn reiterates his long call for Consol Energy
Despite taking a beating on this particular position, the president of Greenlight Capital isn't throwing in the towel yet. He has held the stock for more than a year, watching it fall more than 75 percent while adding to his position along the way.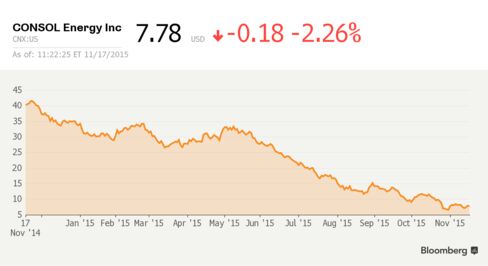 Jamie Dimon owns Yum! Brands, Boeing, and Union Pacific
While the chief executive officer of JPMorgan Chase wasn't at the conference to pitch his "best idea" but rather to shed light on the overall economy in a fireside chat, he did call out the corporate names above. Dimon is also said to be bullish on China.
Scott Ferguson of Sachem is long Akorn
You could say that the managing partner of Sachem Head Capital management is quite bullish on Akorn. The money manager told conference attendees that shares of the eye-care product maker could double within two years. He also said that the company could be a target of drug giant Mylan or Mylan's former takeover target, Perrigo.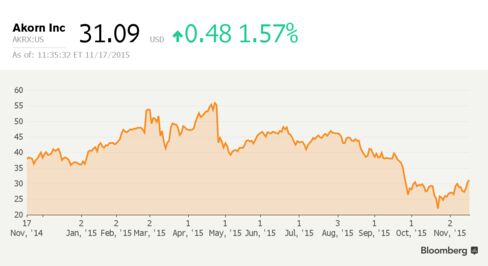 Dan Loeb praises Allergan and suggests a possible merger
The Third Point founder continues to suggest that Amgen and Allergan merge. The famed investor also said that a merger between Allergan and Pfizer isn't out of the question.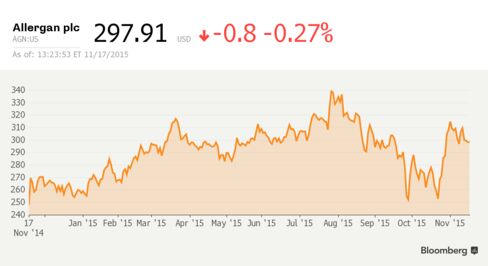 Bill Ackman thinks Valeant is the better fit for Allergan
Ackman is joining the health-care mergers and acquisitions call, but he thinks better pairings can be made. The billionaire investor doesn't see an Allergan-Pfizer deal going through, and he says Valeant is the better fit for Allergan.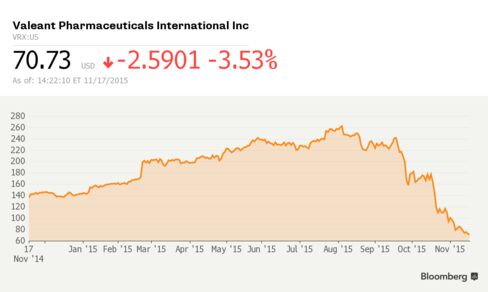 Samantha Greenberg of Paulson sees big potential for Charter
Shares of Charter have been on quite the ride this year, and Greenberg thinks that's likely to continue. The Paulson & Co. partner expects shares to climb from their current level of $186 to $294 within 2 years.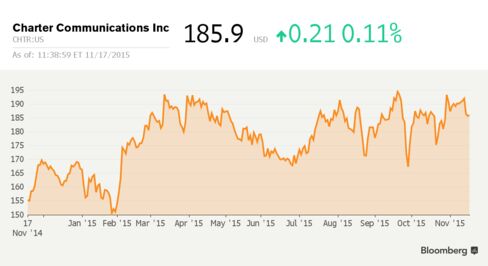 Larry Robbins of Glenview likes FMC
Robbins and Glenview had previously reported a passive stake in the firm, but he took this opportunity to reiterate his call. Robbins also said he likes HCA and Monsanto.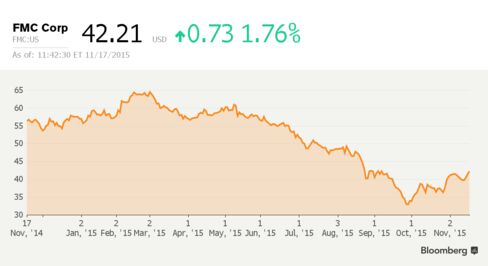 Philippe Laffont recommends longs in Activision and Electronic Arts
Laffont offered two recommendations from the entertainment sector for investors. The chief investment officer of Coatue Management likes Activision and Electronic Arts, both of which sell entertainment software in the gaming sector.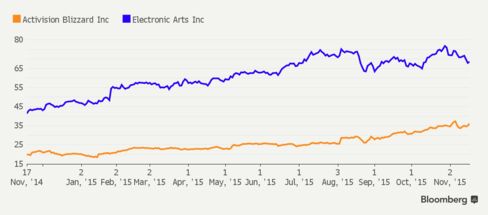 Whitney Tilson reiterates a short of Wayfair while pitching long for Spirit Airlines
The head of Kase Capital Management had ideas for both longs and shorts. On the bullish side, Tilson recommends Spirit Airlines, calling it "A long-term growth story priced as if growth is gone forever." On the bearish side, he says Wayfair is his favorite short, citing formaldehyde issues and insider selling.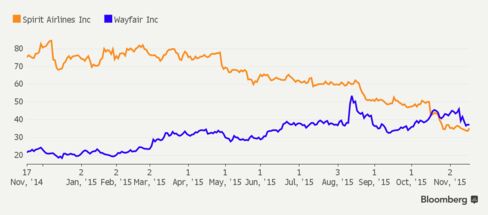 Other interesting discussions included David Tepper calling China's yuan extremely overvalued and T. Boone Pickens telling investors to brace for $70 oil by June.
Correction: An earlier version of this article listed Samantha Greenberg at Paulson as a managing director, she is a partner. It also said her price target on Charter was for 12-18 months, while it's actually for 24 months.
Before it's here, it's on the Bloomberg Terminal.
LEARN MORE