How to Take Perfect Photos, According to Martha Stewart (Selfies Included!)
The domestic diva gives five essential tips to shooting, storing, and Instagramming your favorite pics.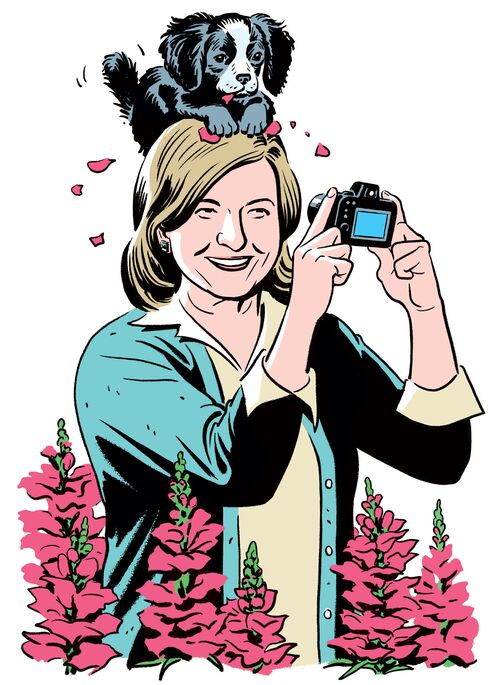 Different cameras have different strengths. I use the Canon 5D for macro photos of flowers on my farm, and I take my handheld Leica to restaurants because it's discreet. The Samsung Galaxy has this fantastic telephoto lens. I took a photo of Beyoncé at the Super Bowl from hundreds of feet away, and I could see the mesh in her stockings.
I insist that my subjects look directly into the camera. Personality is all in the eyes—and that doesn't just apply to humans. I always get my horses to look right at me when I take their portraits.
Every night when I come home, I upload my pictures onto the computer before I go to sleep and add them to the album or blog post I'm working on. I also never reuse memory sticks. Rediscovering photos is such a joy.
Share your pictures! I love the company Fathead, which turns your photos into applicable imagery. I recently decorated 20 vintage Thonet chairs in my dining room with gardening photos. People think they're hand-painted. And I put a photo of me and my mother on a pocketbook. The concept's a little hokey, but I can't get enough.
A Few of Martha's Favorite Photos
Before it's here, it's on the Bloomberg Terminal.
LEARN MORE