New York Art Marathon Nets $2.3 Billion, Underpinned by Asia
Christie's sells $488 million Impressionist, modern art in NYC

Sotheby's leads with $629 million tally in the category
Christie's Impressionist and modern art pieces tallied $145.5 million in a muted Thursday evening sale, less than a single painting by Amedeo Modigliani sold by the auction house on Nov. 9.
The tally was within Christie's presale target range and represented a 28 percent decline from the equivalent event in May when $202.6 million changed hands. A year ago, Christie's sold $166 million in its sale of Impressionist and modern art.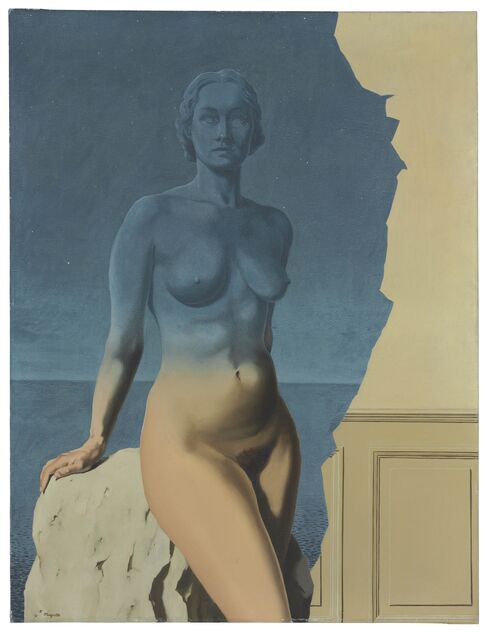 It was the final evening sale of a 10-day art marathon in New York and auction fatigue was setting in, buyers said. The preliminary total for the series of Impressionist, modern, postwar and contemporary art at Christie's, Sotheby's and Phillips was $2.3 billion, exceeding the low presale estimate of $2.1 billion, but short of the record $2.7 billion set in May.
Results were mixed in the bellwether, semiannual sales that were the first major test of the art trade since the third-quarter financial-market rout. The top of the market continued to escalate, led by Modigliani's 1917 painting, "Nu Couche (Reclining Nude)," which fetched $170.4 million earlier this week to become the second-priciest artwork at auction. The midmarket appeared more vulnerable, with buyers increasingly balking whenever overly aggressive estimates were applied to sub-par quality.
"People will still pay top prices for top quality," said Manuela Mozo, a partner of the Simon Lee gallery in New York, London and Hong Kong. "During the past few years, we've seen a hot market, with high prices paid for works across the board. Now buyers are more discerning and cautious."
Top Lot
The top lot at Christie's Thursday auction was Pablo Picasso's Cubist still life "La Carafe (Bouteille et verre)" that fetched $10.5 million, surpassing the high estimate of $9 million. The prices include buyer's commission charged by the auction house; the estimates don't.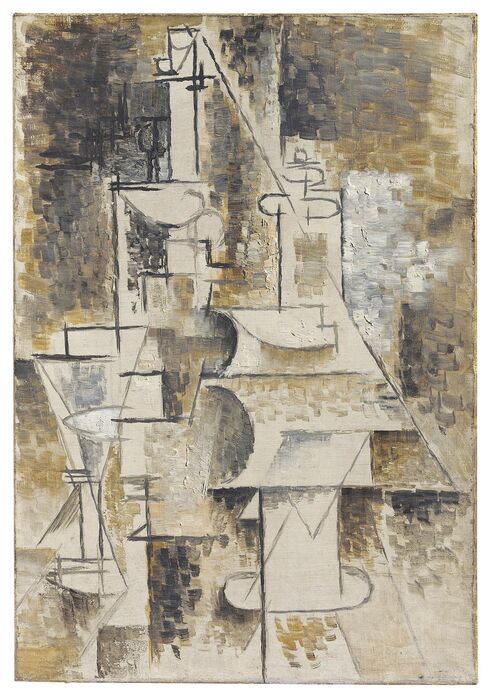 "We were prepared to go much higher for that picture," said art adviser Abigail Asher, a partner at art advisory firm Guggenheim Asher Associates Inc. in New York, who won the work on behalf of a client. "It's so rare to find an analytical early Cubist picture that you have to stretch. What can you get in contemporary art for that same price?"
Rene Magritte's 1938-39 painting, "Le miroir universel," depicting a statuesque nude, who appears to be at once inside a brightly lit room and out in the cerulean, nocturnal seascape, fetched $6.7 million, above its $3 million to $5 million estimate. The buyer was a telephone client of Rebecca Wei, president of Christie's Asia, excluding China. Later in the sale, she also bought a bronze female bust by Alberto Giacometti for $2.3 million.
Younger Asian Generation
"We've done a huge amount of work in Asia," said Jussi Pylkkanen, Christie's global president, after the sale. "We've genuinely cultivated the younger generation of collectors there. It's the Asians who've underpinned the market this week."
Chinese billionaire Liu Yiqian was the buyer of the Modigliani nude, the season's top lot. It will be shown at his private museum in Shanghai.
Asian buyers also bought art by Modigliani, Giacometti and Francis Bacon at Sotheby's last week. On Wednesday, Hong Kong billionaireJoseph Lau paid 48.6 million Swiss francs ($48.5 million) at Sotheby's in Geneva for a 12.03-carat blue diamond, the most ever spent on a gem at auction. A day earlier, he paid 28.7 million francs for a 16.08-carat pink diamond at Christie's in Geneva
Fierce Bidding
Few fireworks erupted in an otherwise measured Christie's auction. A charcoal drawing of a woman by Henri Matisse, which opened the sale, provided one such fiery moment, with at least eight bidders chasing the work from the collection of Arthur and Anita Kahn. The final price was $3.8 million, almost four times the high estimate.
Another high point was a Surrealist painting by Kay Sage, which soared to $1.2 million, 10 times the high estimate and was purchased by an American museum, according to Christie's.
Of the 59 lots offered, 83 percent sold. The 10 unsold artworks included sculptures by Picasso and Edgar Degas, and paintings by Berthe Morisot, Alfred Sisley and Georges Braque.
Christie's day auction of Impressionist and modern art will take place on Friday. The auctioneer's running tally in the category is $487.8 million. Sotheby's, which completed its series of semiannual auctions, tallied $629.1 million in the category.
Before it's here, it's on the Bloomberg Terminal.
LEARN MORE