Burundi at Tipping Point as Killings Rise, UN Rights Chief Says
Rise in violence has left 240 people dead since April, UN says

Commissioner says all options should be on table to end crisis
Burundi is at a tipping point three months after the disputed re-election of President Pierre Nkurunziza and the United Nations could intervene to stop the repeat of "past horrors," the UN's rights chief said.
A rise in extra-judicial killings, including political assassinations, has left 240 people dead since April, with bodies being dumped on the streets almost nightly, Zeid Ra'ad Al-Hussein, high commissioner for human rights, said Monday at a Security Council meeting in New York, according to the UN's website.
All options should be considered, including asset freezes against those inciting violence and the invocation of Chapter VII, which allows a range of actions to prevent regional conflict, Al-Hussein said. He referred to "credible allegations" of torture by intelligence and police units.
Violence in the East African nation that holds 6 percent of the world's nickel reserves has forced more than 180,000 people to flee their homes since Nkurunziza announced his bid for another term in April. Opponents say his July re-election violates a two-term limit set out in peace accords that ended a 12-year civil war in 2005.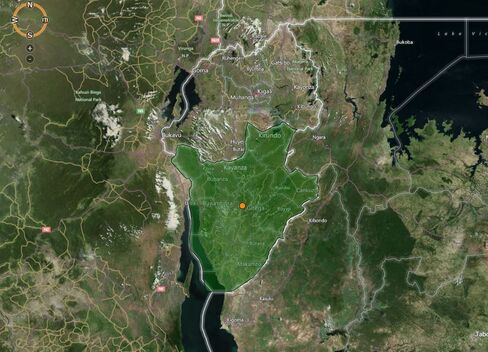 Foreign Minister Alain Aime Nyamitwe said the country was pursuing negotiations and peace initiatives, according to the UN website. "Burundi is not in flames," he was quoted as saying. "My government is not against dialogue" which is part of the nation's traditions, he said.
Before it's here, it's on the Bloomberg Terminal.
LEARN MORE