DuPont Names Edward D. Breen as Chairman and Chief Executive Officer
Breen was appointed chief on an interim basis last month

Raises likelihood of Dow agriculture deal, Bernstein says
DuPont Co. named Ed Breen as chairman and chief executive officer, raising the prospect of a breakup of the 213-year-old chemical company amid continued pressure from an activist shareholder.
The appointment of Breen, 59, is effective immediately, Wilmington, Delaware-based DuPont said Monday in a statement. He previously held the positions on an interim basis, after the resignation of Ellen Kullman last month.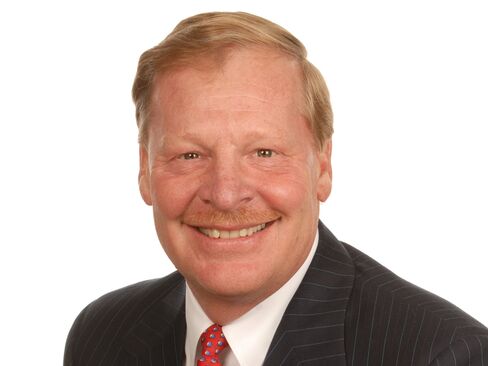 Breen has already had discussions about potential deals involving DuPont's seed and crop-chemicals unit, the company's largest segment by revenue. He told analysts on an Oct. 27 conference call that "consolidation should happen" in the agricultural industry. Dow Chemical Co. is evaluating options for its own seeds and pesticides unit. The appointment of Breen increases the probability that the DuPont and Dow businesses will merge, Jonas Oxgaard, an analyst at Sanford C. Bernstein & Co. in New York, said Monday in a note.
Trian's Demands
A breakup of DuPont is what Trian Fund Management, DuPont's fifth-biggest shareholder, has been advocating since it went public with its demands in September last year. Trian, led by Nelson Peltz, lost a proxy fight in May in a bid to get four seats on the board of the company. On Oct. 5, hours before Kullman said she was stepping down, Trian co-founder Ed Garden said the firm had increased its stake and that "the DuPont story is not over."
The choice of CEO marks the first time in its history that DuPont will be led by someone who doesn't have a long tenure at the company and who isn't a member of the DuPont family. Breen first joined the board of the chemical company in February. He's said he's looking to expand a $1.6 billion cost-savings program after the company cut its earnings forecasts last month. An additional round of "surgical" cuts could take "a little bit of slop out of the system," he said last month.
Transforming DuPont
"Ed has rapidly and actively engaged in advancing the transformation of DuPont," Sandy Cutler, DuPont's lead independent director, said in Monday's statement. "The board has concluded he is the right leader for the company."
Breen is perhaps best known for running Tyco International Plc after his predecessor, L. Dennis Kozlowski, stole millions of dollars from the company. Breen broke up Tyco while focusing on fire-detection and security systems, tripling investors' money during his decade at the helm.
DuPont rose 1 percent to $66.77 at the close in New York.
Before it's here, it's on the Bloomberg Terminal.
LEARN MORE