FlyDubai Considering Long-Haul Entry Flying Under Emirates Radar
Discount carrier would avoid overlap with Gulf behemoth

Focus would be on denser inter-continental routes like Manila
Middle Eastern discount carrier FlyDubai said it's evaluating plans to enter the low-cost long-haul market while avoiding a clash with Gulf heavyweight Emirates, the world's biggest international airline.
The focus would be on the densest routes, mirroring FlyDubai's short-haul strategy, Chief Executive Officer Ghaith Al-Ghaith said in an interview at the Dubai Air Show on Sunday. The carrier would avoid overlapping with Emirates, just as it does on 63 percent of existing services, while the state, which owns both companies, has no record of interfering in network planning, he said.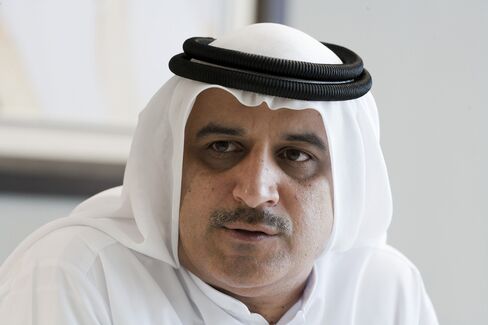 "We do look at bigger aircraft, we look at going further, but we have not yet reached the kind of understanding that we know this fits our requirement immediately or in the near future," Al-Ghaith said, adding that Manila in the Philippines would be one possible destination.
Long-haul flights won't be viable until FlyDubai has developed its base into a hub, with more passengers changing planes, he said. Right now, 70 percent of the company's business is point-to-point, with only 30 percent transferring to onward flights. At Emirates the vast majority of clients catch another plane.
Short-Haul Ambitions
FlyDubai, which began flying in 2009 and diluted its low-cost focus with the addition of business-class cabins in 2013, sees scope for expanding its short-haul network from 90 destinations and is evaluating 200 cities within a 5 1/2-hour flying radius which have "the right sort of maturity at the right time that we can fly to," Al-Ghaith said.
While the airline serves eight destinations in India, it could easily service 20 or 30, he said, adding that the opening up of Iran will also create opportunities, though the emphasis is likely to be on adding frequencies ahead of new routes.
Not all of the potential destinations identified can be served under existing agreements, and FlyDubai is working with the United Arab Emirates government to seek relevant permissions, the executive said.
Al-Ghaith said he's "bullish" about making FlyDubai profitable by the end of this year, adding that "growth is there as far as we're concerned" even after a challenging period during which the Russian market in particularly has hit "rock bottom," forcing the carrier to switch to new routes.
FlyDubai has issued a request for proposals as it seeks funding for 16 new single-aisle aircraft and will decide between, bank loans, sale and lease back and other options by the end of this year, he said.
Before it's here, it's on the Bloomberg Terminal.
LEARN MORE