Deutsche Bank Names Mideast, Africa CEO Ashok Aram EMEA Head
Ashok Aram, who heads Deutsche Bank AG in the Middle East and Africa, will expand his role to take charge of Europe as the Frankfurt-based lender reduces its global coverage to five regions from seven.
Aram, who has led the Middle East since 2010 and added Africa to his responsibilities this year, will become chief executive officer of Europe, Middle East and Africa, co-CEO Juergen Fitschen said Oct. 29. EMEA will be managed from Europe, he said.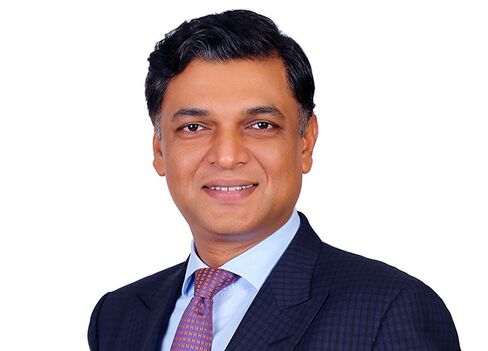 Deutsche Bank is shrinking its workforce by about 26,000 people by 2018 as co-CEO John Cryan seeks to improve returns. The lender will close operations in 10 countries including Mexico, Norway and New Zealand, move trading businesses from Brazil to global and regional hubs, and reduce the number of investment banking clients.
Aram replaces Stephan Leithner, previously the chief executive officer for Europe outside the U.K. and Germany, who left the bank on Oct. 31 for private equity firm EQT.
Cryan, who took over from Anshu Jain in July, is under pressure to lower costs, boost capital buffers and reverse a share slump that has made the bank the worst-valued stock among global lenders. His strategy for the firm includes selling a consumer bank unit and shrinking the investment bank after some investors criticized a similar plan his predecessor proposed in April.
Deutsche Bank is consolidating its global regions to five: the Americas, Asia Pacific, EMEA, Germany and U.K, it said last month.
The bank in March merged its African business into its Middle Eastern operations to gain greater access to the region's fastest-growing economies. Aram expanded his responsibilities to take charge of Africa, including South Africa and Nigeria.
Before it's here, it's on the Bloomberg Terminal.
LEARN MORE