FIFA's Sepp Blatter in Hospital for Checkup, His Lawyer Says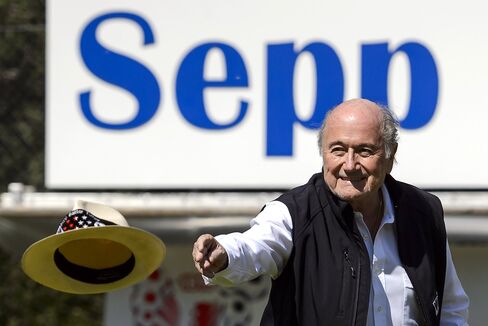 Suspended FIFA President Sepp Blatter has been hospitalized for a medical checkup, his lawyer said.
"He is fine and expects to be home shortly," Richard Cullen of McGuireWoods LLP in Richmond, Virginia, said in an e-mailed statement.
The Swiss attorney general in September opened a criminal investigation into allegations Blatter, the head of global soccer's governing body, was involved in an illicit payment to European soccer chief Michel Platini.
Switzerland's Radio 1 reported that Blatter, who was suspended by FIFA's ethics panel last month, had a "medical incident" earlier in the week.
"As you can imagine he has been under a lot of stress," Blatter's spokesman Klaus Stohlker said by phone. Blatter has been told to rest for a few days, he said.
Before it's here, it's on the Bloomberg Terminal.
LEARN MORE