BT's Rake Says British Exit From EU Would Be 'Taken Very Badly'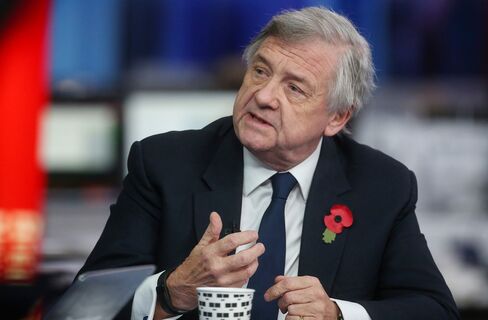 Chairman is among business leaders warning against 'Brexit'

Rake says most finance executives he speaks to favor remaining
BT Group Plc Chairman Mike Rake cautioned Britons to be realistic about the consequences of a vote to leave the European Union, warning of potential fallout ahead of the country's referendum on continued membership.
A British vote to leave "would be taken very badly" by European partners, Rake said in an interview with Bloomberg Television on Friday. Due to the risks to business and potential for disruption, "most people I speak to in the City" favor the U.K. remaining in the 28-member bloc, Rake said, referring to London's traditional financial district.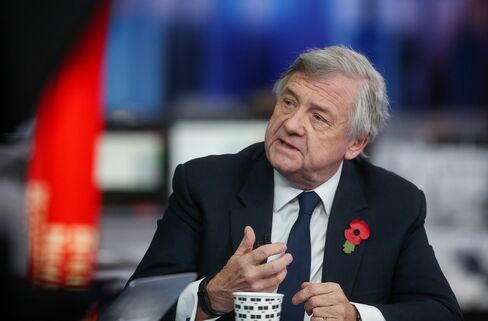 Senior executives are beginning to wade in to the debate ahead of a plebiscite promised by Prime Minister David Cameron before the end of 2017. Former Marks & Spencer Group Plc Chairman Stuart Rose is helping lead the campaign to keep the U.K. in, joined by figures including BAE Systems Plc Chairman Roger Carr and Roland Rudd, the founder of public-relations firm Finsbury.
As a member of the EU, the U.K. is "much more likely to attract inward investment," said Rake, who is also deputy chairman of Barclays Plc. "I think we've got to be very, very realistic about what would happen if we left."
It's unclear how the U.K.'s economic relationship with the rest of Europe would function in the event of a vote to leave, with significant questions about trade, immigration, and the regulation of finance and other industries. The U.K. has been an EU member since 1973, when it joined what was then called the European Economic Community.
Cameron and George Osborne, the chancellor of the exchequer, are seeking to reclaim powers over economic and social regulation from the EU, and to put in place measures to shield the British economy from future turmoil in the euro currency area. Both have said they will campaign to stay in the union if they secure concessions they feel meet their goals for a reformed relationship.
Rake said he's supportive of some reforms, "particularly from a business perspective," for example to extend the EU's single market to more areas of the economy and to retain flexibility in labor markets.
Before it's here, it's on the Bloomberg Terminal.
LEARN MORE