A deterioration in confidence would delay investment pickup

Risk that Aussie dollar could rise if Fed delays rate hike
Confidence, capex, currency, commodities and China -- these are the five issues that will determine whether the Reserve Bank of Australia's "scope for further easing of policy" translates into an interest-rate cut, according to James McIntyre, head of economic research at Macquarie Group Ltd.
RBA Governor Glenn Stevens adopted an explicit easing bias in his statement Tuesday for the first time since the central bank cut interest rates in May. McIntyre says for that to turn into a cut, the following needs to occur:
A deterioration in business confidence that further delays an upswing in capital expenditure by companies outside the mining industry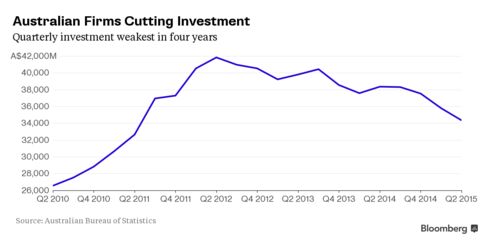 The Australian dollar pushing higher in the event the Federal Reserve delays raising rates in the U.S.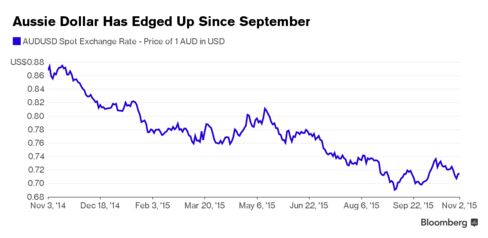 A further "disinflationary impulse" from key trading partner China could force the RBA to reconsider Australia's prospects of escaping the current trend of weakening inflation.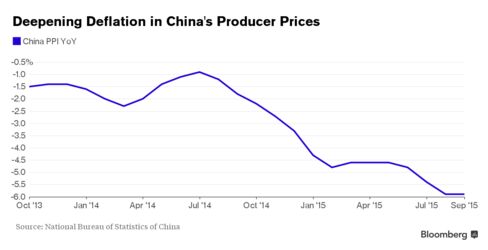 A further decline in key commodity prices would also weigh on the RBA given weakening national income.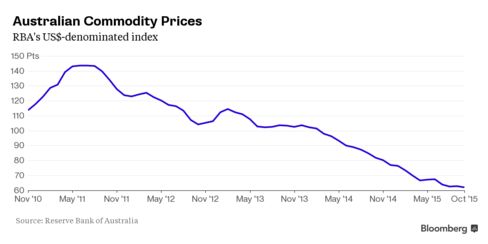 "The economy still has a difficult transition to navigate, not just with the mining investment downswing, and the hit to income from lower commodity prices, but the shuttering of the automotive assembly sector from late 2016," said McIntyre, who had forecast the RBA would cut at this month's meeting.
He now forecasts an easing in February -- the RBA has one more meeting this year and doesn't convene in January -- and says policy makers will ultimately cut the cash rate to 1.5 percent in the first half of 2016 from the current record low of 2 percent.
"We remain of the view that the mix of challenges -- both internal and external -- confronting the economy at present and over the year ahead requires a significantly undervalued currency," he said. "Until the Australian dollar pushes into the 60 U.S. cent-65 U.S. cent range, and remains there for an extended period, the risk of further policy support, monetary and fiscal, remains elevated."
Before it's here, it's on the Bloomberg Terminal.
LEARN MORE