Loeb's Third Point Capital Boasts 'More Single Short Names Than Long Positions'
A long list of stock market woes.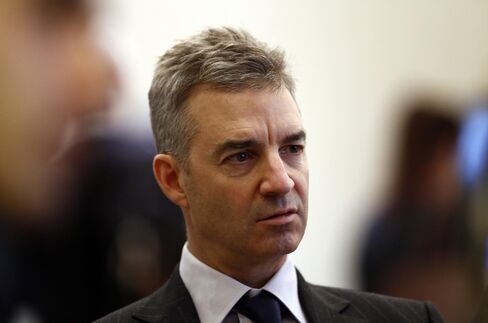 Third Point is growing disenchanted with the outlook for the broader equity market.
The hedge fund, run by activist investor Daniel Loeb, chronicled the sources of stocks' third-quarter woes in its latest letter to investors. The (long) list included the following:
Worries about Chinese growth
A deterioration in the U.S. economic outlook. "Janet Yellen may have inadvertently checked herself and the Fed into the Hotel California," the letter reads. "It is increasingly difficult to see how the Fed can justify raising rates in 2015, particularly considering recent employment weakness in the U.S. (an unwelcome surprise) and similar softness in manufacturing figures."
A looming choice between "inexperienced, unserious" GOP candidates and "economically unfriendly Democrats" in 2016
Continued unrest in the Middle East
The disappearance of the perceived central bank "put"
This toxic cocktail was to blame for the Standard & Poor's 500-stock index's third-quarter losses, according to the fund. Third Point believes that volatility is here to stay and that the scope for multiple expansion may be limited.
As such, the hedge fund has increasingly looked to bet against companies.
"The environment for short selling is also attractive and we have more single short names than long positions in our book today," the letter reads.
This does not mean Third Point is net-short equities, however; according to the letter, the aggregate value of the long positions exceeds that of the short book.
"We have reduced our net exposure by nearly a third through sales and new shorts over the past few months while maintaining significant positions in our highest conviction, event-rich names," according to the letter.
Loeb's career highlights include profitable longs in Yahoo! and Greek government debt, as well as a short of Fairfax Financial Holdings that prompted the insurance company to sue a consortium of hedge fund managers who had positioned for its shares to decline.
Through the third quarter of 2015, Third Point's Offshore Fund is down 4.5 percent year-to-date, slightly bettering the S&P 500's 5.3 percent retreat over the same period.
Before it's here, it's on the Bloomberg Terminal.
LEARN MORE