Pentagon Creates Cybersecurity Exchange Program With Industry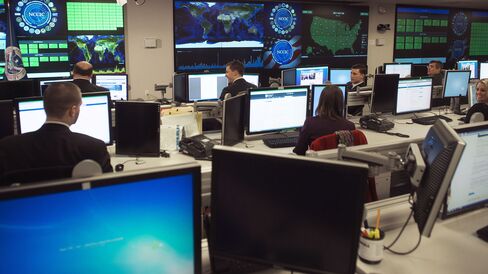 Pentagon CIO says Russian hackers 'a serious threat'

Halvorsen says networks always under attack somewhere
The U.S. Defense Department is sending career personnel on tours with private cybersecurity companies and bringing in specialists from those companies to gain the skills necessary to defend military networks from hackers, the Pentagon's chief information officer said.
"There's not a time when I'm not being attacked somewhere in the world," Terry Halvorsen, said at an event in Washington Thursday hosted by the Christian Science Monitor. "We're looking to industry to help us solve some specific areas."
The department, for example, brought in a specialist in computer server routing technology from Cisco Systems Inc., Halvorsen said.
Defense Secretary Ash Carter said earlier this year that Russian hackers penetrated the Pentagon's unclassified network. Halvorsen declined to discuss the attack, or details of any other threats.
"I think Russian hackers are a serious threat," he said.
Before it's here, it's on the Bloomberg Terminal.
LEARN MORE