Loeb Takes Japan Seven & I Stake Seeking Reform, Kyodo Says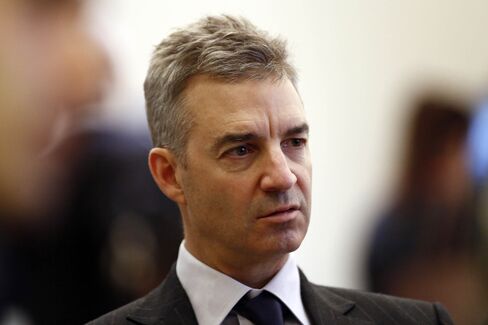 Activist investor Daniel Loeb has taken a less than 5 percent stake in Japan's second-largest grocery and retail group Seven & I Holdings Co. and is recommending reforms for the company's supermarket division, Japanese media reported.
The investment would be at least his fifth in two years in the country, and follow Loeb's New York-based Third Point LLC's bets in Suzuki Motor Corp., robot maker Fanuc Corp., Sony Corp. and jet engine maker IHI Corp. Loeb made requests for changes at the company to Seven & I President Noritoshi Murata last weekend in the U.S., Kyodo newswire reported, without saying where it got the information.
Loeb's investments come as he has extolled Prime Minister Shinzo Abe's efforts to improve corporate governance, saying the move opens the way for activist investors to gain by helping improve the way companies deploy cash. Seven & I's superstore business accounted for about a third of revenue last fiscal year, while generating only 5.6 percent of operating income.
Seven & I gained 3.2 percent, the most in a month, to 5,548 yen as of the close in Tokyo trading. The benchmark Topix index fell 1 percent.
Elissa Doyle, a spokeswoman for New York-based Third Point, declined to comment on the report the fund had made an investment in Seven & I. Hirotake Henmi, a spokesman for Tokyo-based Seven and I, declined to comment.
Loeb, who's built a reputation for shaming U.S. corporate executives into quitting or changing tack, said in February that he would try a softer approach in Japan.
"Activists today are very different from corporate raiders of the '80s," Third Point said in a letter to investors earlier this year. "Our influence has contributed meaningfully to the sustainability and growth of the companies in question."
Before it's here, it's on the Bloomberg Terminal.
LEARN MORE