Concept cars that are never going to make their way to production are a staple of any car show. With that disclaimer out of the way, it's fair to say the Tokyo Motor Show has become particularly well known for the boldest, strangest, most off-the-wall concepts the motoring world ever sees. Let's have a look at some of the highlights over the years.
1970 - Electric cars make their debut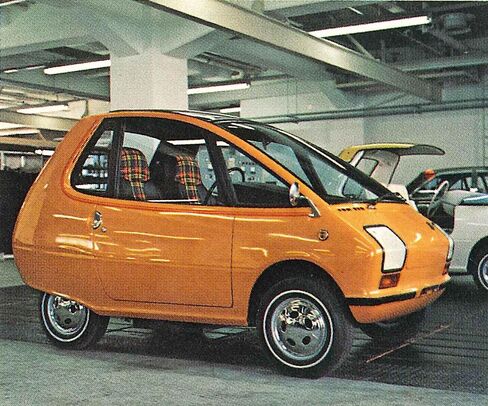 Long before the Nissan Leaf, the Tesla Model S, or the BMW i3, there was the 315X, a (plaid!) two-seat electric car concept that displayed at the 17th Tokyo Motor Show.
1977 - Toyota unveils a sedan with sliding doors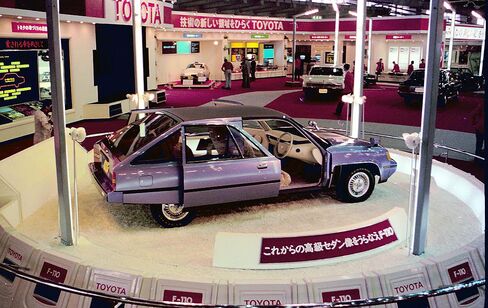 Ever think to yourself, "you know, what I could really use is a car with sliding minivan doors''? No? Maybe it's no wonder then that Toyota's experimental F110 luxury sedan concept never made its way to the showrooms.
1979 - A concept car for the Walkman generation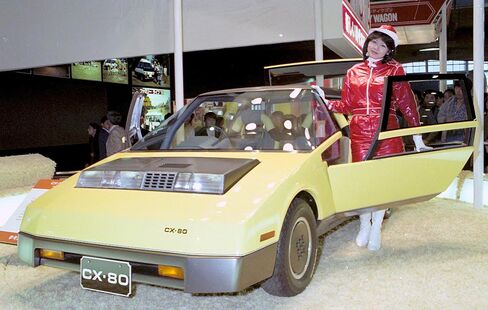 Whereas carmakers are now trying to cater their cars to the iPhone generation, in the late 1970s, Japan's automakers were doing their best to appeal to young people in the early age of the Sony Walkman. Some of the features: digital meters and gauges, funky hinged doors and headlines and vent on the hood, well removed from their usual area near the front bumper.
1987 - Finally, a simple jet-ski storage solution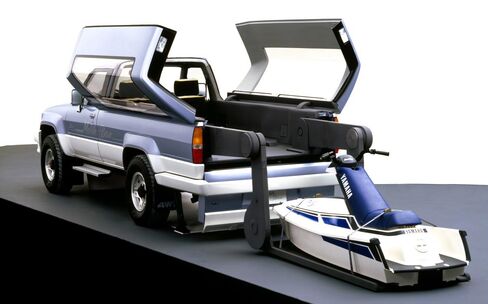 Everybody's gone surfin'? Toyota shows Mobile Base, a Hilux Surf pickup equipped with automatic loading deck for heavy equipment, such as one's jet ski.
1991 - A Batmobile without the inconvenience of a cabin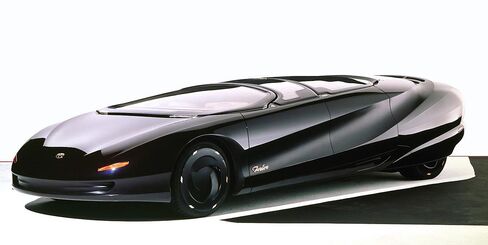 How about a half spaceship, half Batmobile car? An Avalon design concept this year was an open convertible on the road. When parked, it was capable of converting into a car with no cabin, as the windshield and air spoilers folded down and flush with the body.
2001 - An early example of a car with built-in connectivity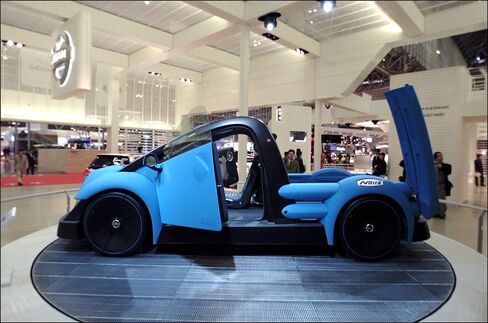 As the mobile phone begins to take off, integration into the vehicle using some form of connectivity begins to show up in the Nissan Nails concept, a two-seat mini pickup. Inside was a pocket within the instrument panel for plopping one's phone into.
2001 - A van with see-through sides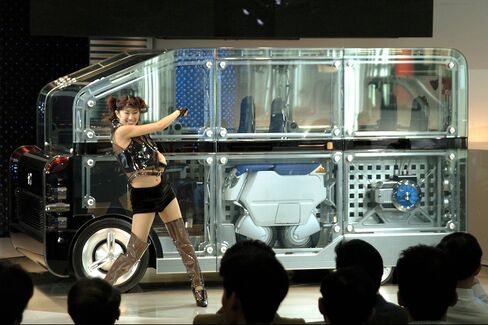 Honda covered its Unibox, a tall hybrid van concept, with transparent polycarbonate panels that bared its interior for all to see, including skeleton-framed seats.
2003 - A vehicle for the solo traveler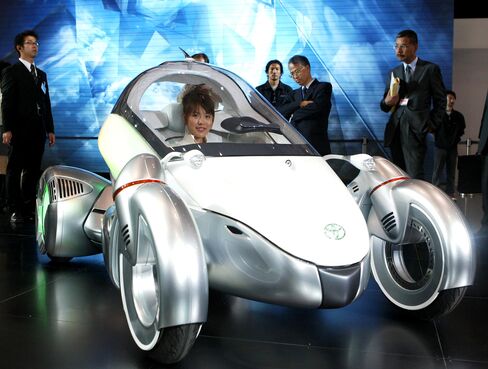 Again, a Japanese carmaker showcases bits of technology that were before their time. Toyota's PM concept, a one-person electric vehicle, boasted a virtual display capable of sensing driver finger position and showing vehicle data and the locations of other PMs on the road through the use of early vehicle-to-vehicle communication.
2005 - An electric three-seater for the city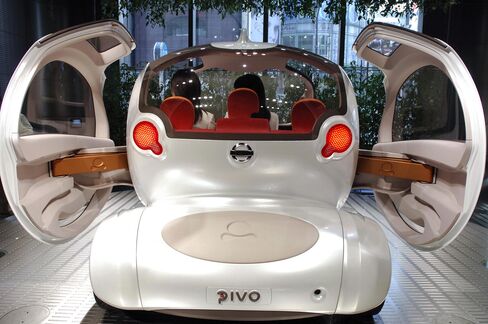 Nissan continues its pursuit of electric vehicles, this time with a three-seat urban commuter concept called Pivo, complete with an onboard robotic interface. The cabin was capable of revolving 360 degrees and wheels could move forward and backwards, making parking in tight city spots a cinch. Nissan has ended up showing Pivo 2 and Pivo 3 models in the years since.
2007 - Honda goes environmentally friendly and joystick-operated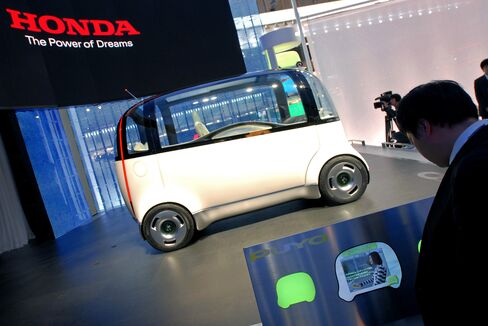 Time to bring on the fuel cells. Honda pitched its Puyo concept as both environmentally conscious and "friendly'' looking, with a corner-less, boxy design. The car could be operated by joystick.
2011 - A motorcycle-automobile hybrid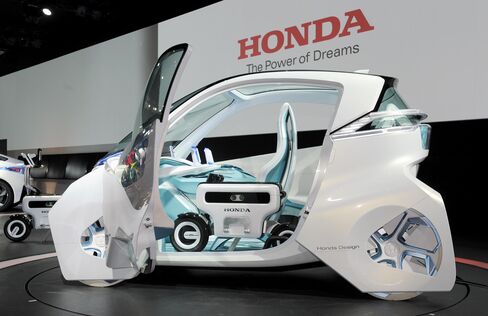 Honda puts together the brains of its motorcycle and automobile engineers to come up with the Micro Commuter concept, an electric city commuter on two wheels.
2013 - A mood-sensitive, color-changing vehicle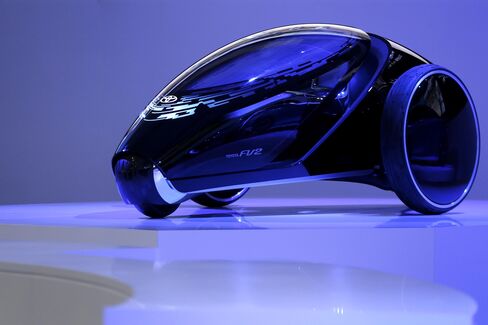 Underscoring just how far it's willing to go to establish some fun-to-drive credentials, Toyota displays its FV2 concept. It's meant to envision a vehicle that can connect with a driver's emotions, using voice and image recognition to determine his or her mood and suggest destinations. The body color can change depending on whether a driver is happy or sad using an exterior display.
Before it's here, it's on the Bloomberg Terminal.
LEARN MORE