`I've Got My Wizards Hat On:' What Broker Said About Libor Moves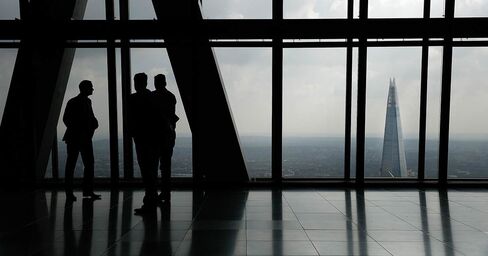 UBS Libor trader told RP Martin broker that he `knew magic'

Messages shown to jurors at London rate rigging trial
A former trader at UBS Group AG asked a broker at RP Martin Holdings Ltd. for help moving Libor because he'd "heard you knew magic."
Mirhat Alykulov, who worked with Tom Hayes at UBS in Tokyo, sent a message in February 2009 asking RP Martin's Jim Gilmour for a higher six-month Libor rate. The message was shown to jurors by prosecutors at a trial of half a dozen brokers, including Gilmour, accused of helping Hayes manipulate benchmark rates.
"Yes I've got my wizards hat on today," Gilmour joked, after agreeing to try to push the rate higher.
"2000 years from now they'll be singing your name," replied Alykulov, who hasn't been accused of wrongdoing by prosecutors.
The conversation was one of dozens shown on screens and played through speakers Friday during the third week of the trial of former brokers at RP Martin, Tullett Prebon Plc and ICAP Plc. All of the men have denied wrongdoing.
Hayes, who worked at Citigroup Inc. after UBS, was the first person convicted of charges related to the London interbank offered rate, which is used to value more than $350 trillion of loans and securities.
On another call during the same month, Hayes appeared to try to recruit another defendant in the case, Noel Cryan at Tullett Prebon. Hayes offered to reward Cryan with wash trades, typically a pair of transactions that cancel each other out, while still generating fees for the broker.
"For the last however long, what I do is if everything goes well over the month I'll enter a" wash trade, Hayes told Cryan.
"Yeah, I'm with you," Cryan replied.
"I make money, you make it," Hayes explained.
The trial is scheduled to last 12 weeks and the defendants' lawyers will respond to the allegations at a later point in the case.
Before it's here, it's on the Bloomberg Terminal.
LEARN MORE