Namibia Loses 77 Rhinos to Poaching So Far This Year, Police Say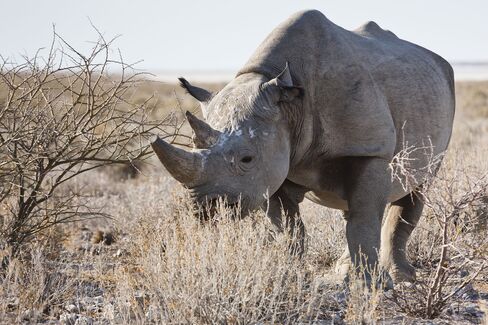 Poachers have killed 77 rhinos in Namibia so far this year, according to a report from the country's police service.
The latest rhino to be killed for its horn was discovered on Wednesday in the northern Kunene region, the police service said in an e-mailed statement.
Most of the rhinos have been killed in the Etosha National Park, Namibia's biggest game reserve, according to figures from the Ministry of Environment and Tourism. The ministry is offering rewards of up to 60,000 Namibian dollars ($4,440) for information that leads to the arrest of poachers, it said.
Before it's here, it's on the Bloomberg Terminal.
LEARN MORE