Kenyan lender's failure isn't an `industrywide issue'

African country has `outsized opportunities for growth'
The closure of Kenya's Imperial Bank Ltd. last week won't deter Citigroup Inc. from pursuing the "outsized opportunities" for growth in the country, an executive of the New York-based lender said.
"It's an isolated incident," Joyce-Ann Wainaina, head of Citigroup in East Africa, said during an interview in Dubai on Tuesday. "I don't think this is an industry-wide issue."
Kenya's central bank placed Imperial Bank under statutory management last week because of "unsafe or unsound business conditions." In August, Dubai Bank Kenya Ltd. was put under receivership after it breached daily cash-reserve-ratio requirements.
While the bank failures have roiled Kenya's stock market, the Washington-based International Monetary Fund is projecting economic growth of 6.5 percent this year and 6.8 percent next year. Global financial institutions including Old Mutual Plc and JPMorgan Chase & Co. want to build and expand operations in the East African country to profit from growth in Kenya and the region.
'Key Area'
Wainaina said that Kenya, along with the United Arab Emirates and Nigeria, are economies with "outsized opportunities for growth."
"Kenya is very much the center or connected with the rest of East Africa, so if you're growing in Kenya, then that to us, by default, means that Uganda, Tanzania are naturally going to be countries of focus," she said. "East Africa is a key area for us and our growth."
Kenya's central bank governor Patrick Njoroge, who took the helm in June, said Wednesday an investigation into Imperial would be ready in about a week's time. Resolutions under consideration included liquidation of the bank or finding a strategic investor, he said.
"Question is, how did we miss what happened?" Njoroge said to reporters in the capital, Nairobi.
Imperial held 48 billion shillings ($469 million) of deposits and 62 billion shillings worth of assets at the end of September, Njoroge said. It has 27 branches in seven towns.
"This is a situation where the board members actually self-reported a fraud in their own bank and the central bank took serious action," Citigroup's Wainaina said. "What the central bank has had to do is pump in quite a bit of liquidity into the system. Now will that spread further than that? Maybe not, because this was very specific."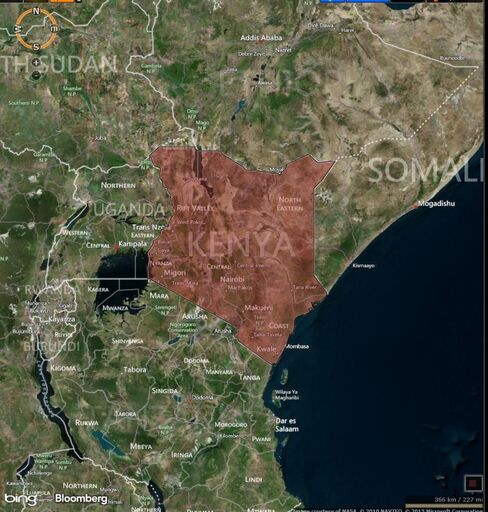 Before it's here, it's on the Bloomberg Terminal.
LEARN MORE