Saudi Stability Is Issue for World Oil, Harvard's Ferguson Says
Middle East nation's fiscal position is a `total mess'

Oil price gamble may go `horribly wrong,' big worries exist
Harvard University history professor Niall Ferguson said "a lot is going wrong" in Saudi Arabia and its fiscal position is a "total mess."
"The big question, for example, that hovers over the world oil market is the stability of the Saudi regime," Ferguson said Tuesday in an interview on Bloomberg Television. "And if you do follow that, which I do, you start to get nervous because a lot is going wrong in that country."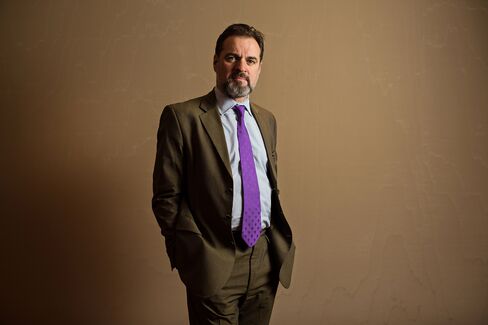 Saudi Arabia is ordering a series of cost-cutting measures as the slide in oil prices weighs on the kingdom's budget, two people with knowledge of the matter said last week. With oil accounting for about 90 percent of revenue in the Arab world's largest economy, a drop of more than 40 percent in crude prices in the past 12 months has combined with wars in Yemen and Syria to pressure Saudi Arabia's finances.
Saudi Arabia's public debt is among the world's lowest, with a gross debt-to-GDP ratio of less than 2 percent in 2014, and economic growth this year is forecast at 3 percent this year, according to data compiled by Bloomberg.
Saudi Arabia and other Gulf states have remained relatively stable since popular protests in 2011 toppled governments in the Middle East from Egypt to Yemen and led to a civil war in Syria. There are no signs that the Arab world's biggest economy is going through a period of instability that may threaten the Al Sauds' rule over the country. King Salman regularly appears in public meeting world leaders.
"Its gamble that low oil prices would actually increase its leverage may well go horribly wrong," according to Ferguson in the interview with Francine Lacqua and Manus Cranny. "Its fiscal position's a total mess. There are question marks over the king's health. And so there are big worries. It's just that they haven't impacted commodity prices, so most traders haven't noticed."
Oil halted its decline after falling the most in six weeks as signs of rising demand in China countered an increase in OPEC production. Futures climbed as much as 1.3 percent in New York after Monday's 5.1 percent drop.
Before it's here, it's on the Bloomberg Terminal.
LEARN MORE