Former UBS Trader Adoboli to Fight Ghana Deportation Ruling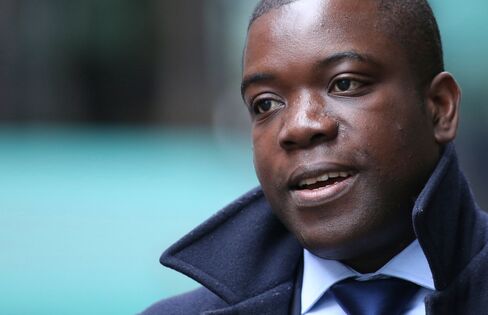 Trader who caused $2.3 billion trading loss to lodge appeal

He doesn't hold U.K. citizenship despite 23-year residence
Kweku Adoboli, a former UBS Group AG trader who caused a $2.3 billion loss through unauthorized trading, will fight a U.K. immigration tribunal's decision to deport him to Ghana.
Adoboli, who was sentenced to seven years in prison in Nov. 2012, will lodge an appeal against the ruling handed down last week, his lawyer, Paul Lennon of London-based Bark & Co. said by e-mail. Ghana-born Adoboli was released from prison in June.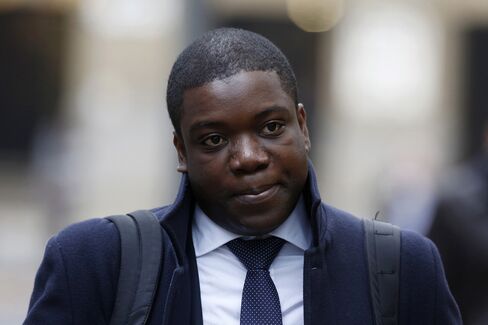 Adoboli was convicted of two counts of fraud for causing the loss at UBS's London unit. He argued at trial that managers at Zurich-based UBS pushed him to take too many risks and that rule-breaking at the bank was rampant. While he admitted causing the loss, he said it wasn't done dishonestly.
Though Adoboli has lived in England for 23 years, he doesn't hold British citizenship. The Financial Times reported the news earlier.
Before it's here, it's on the Bloomberg Terminal.
LEARN MORE