Ex-Anglo Irish CEO Arrested in U.S. Pending Extradition Hearing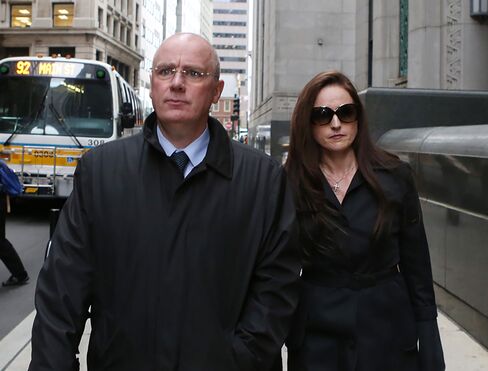 Drumm was CEO between 2005 and 2008, before bank nationalized

Anglo Irish required 29.3 billion-euro bailout during crisis
Former Anglo Irish Bank Corp. Chief Executive Officer David Drumm faces an extradition hearing on Tuesday in Boston after being arrested in the U.S.
Drumm was held on Saturday evening on an extradition warrant, according to Nikki Cedric-Barrett, a spokeswoman for the U.S. Marshals Service. He is in custody pending a hearing in federal court in Boston on Tuesday, she said, without giving a time for the appearance.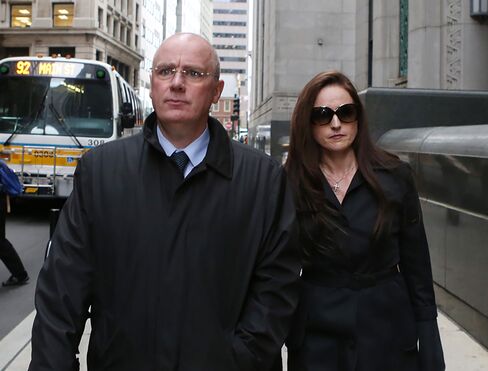 Anglo Irish was nationalized in January 2009 as its loan losses soared in the wake of a real-estate crash. Irish police and corporate enforcers launched an investigation into activities at the bank a month later. Drumm moved to the U.S. the same year and filed for bankruptcy in 2010. An Irish parliamentary inquiry into the nation's banking crisis decided in July against publishing a statement from Drumm on advice from the Director of Public Prosecutions.
Drumm was CEO between 2005 and 2008. The lender subsequently required a 29.3 billion euro ($33.3 billion) bailout, was renamed Irish Bank Resolution Corp. and put into liquidation in 2013.
Irish state-owned broadcaster RTE reported in January that officials in Dublin had begun the process of seeking to extradite Drumm to face criminal charges in Ireland on as many as 30 counts. A U.S. judge ruled on Jan. 7 that Drumm couldn't escape debts of more than $11 million under his bankruptcy petition.
Before it's here, it's on the Bloomberg Terminal.
LEARN MORE