Brits' Raid on Savings Raises Questions for BOE
Savings-ratio drop might not be such a bad thing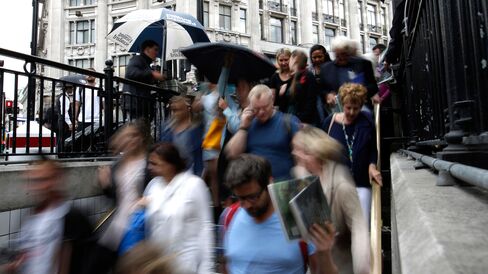 The U.K. consumer is saving less. But it's not what you think.

The ratio of savings to income is hovering around a 50-year low. It hasn't been this small since President John F. Kennedy told residents of Berlin that he was a jam doughnut.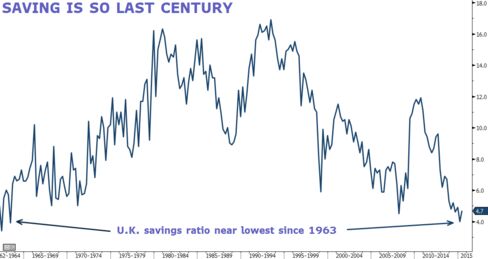 A lower ratio may reflect either a fall in income or a rise in expenditure, or some combination of the two.

Bank of England policy makers took note in their interest-rate statement Thursday. At first blush, this might not bode well for the outlook for consumption, which has been keeping the economy chugging along. The drop in savings might presage a decline in spending -- unless incomes rise.

But according to BOE wonks, there'a a bit more going on. They stripped out flows into employment pension plans. Once you do that, it seems savings are holding up. So even though it looks like Brits' savings-fueled spending might be about to peter out, it could still be a bumper Christmas after all. Jam doughnuts all 'round, then.
Before it's here, it's on the Bloomberg Terminal.
LEARN MORE