GoPro Reaches Low Since IPO After Morgan Stanley Cuts Target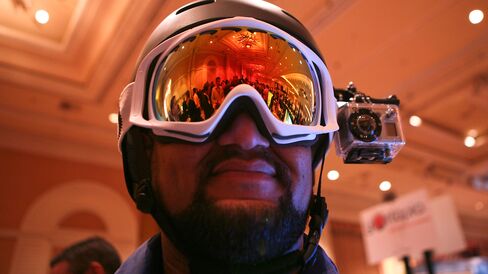 GoPro Inc. fell to its lowest price since the stock began trading 15 months ago, after Morgan Stanley cut its target price on the maker of wearable cameras.
Citing disappointing sales of the new, smaller Hero4 Session camera, Morgan Stanley reduced its 12-month target price to $35 from $62. The firm's projection is the lowest by $10 among 15 analysts who have issued target prices in the past three months, according to data compiled by Bloomberg.
GoPro isn't making improvements to video editing and sharing software fast enough, James Faucette, an analyst at Morgan Stanley, wrote to investors Wednesday.
"Without compelling differences in software, we fear GoPro devices will remain a niche alternative to smartphone video," Faucette wrote. Morgan Stanley, a lead underwriter on a second GoPro offering in November, maintained its rating on the technology company at the equivalent of a hold. GoPro in July introduced the Hero4 Session, which is 40 percent lighter and 50 percent smaller than the Hero4 Black and Silver models.
The stock tumbled 4.3 percent to $29.33 at the close Wednesday in New York, the lowest price since the San Mateo, California-based company sold shares at $24 during its initial public offering on June 25, 2014. GoPro has dropped 54 percent this year as concern has grown about competition from Apple Inc. and other companies.
While the bulk of GoPro's revenue comes from sales of cameras and accessories, the company has been expanding its media strategy to generate revenue from videos created by extreme-sports enthusiasts. GoPro spent nearly $120 million on sales and marketing in the first half, up 41 percent from a year earlier. The company's marketing expenses outpace its research-and-development budget.
Before it's here, it's on the Bloomberg Terminal.
LEARN MORE