IMF Cuts Global Outlook as Commodity Slump Hits Emerging Markets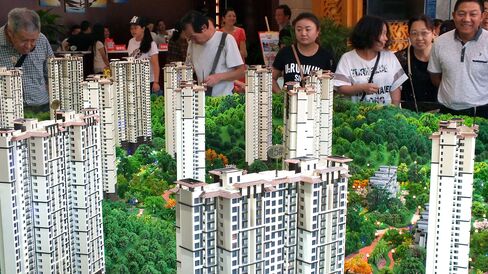 Brazil, Russia to Contract in 2016; China Forecasts Unchanged

Advanced-Nation Growth to Accelerate Only Marginally, IMF Says
The global economy is having power problems.
A slowdown in emerging markets driven by weak commodity prices forced the International Monetary Fund to cut its outlook for global growth this year to 3.1 percent from a July forecast of 3.3 percent. Next year the world economy will expand 3.6 percent, less than the 3.8 percent projected in July.
"The 'holy grail' of robust and synchronized global expansion remains elusive," IMF chief economist Maurice Obstfeld said in a statement Tuesday accompanying the Washington-based fund's World Economic Outlook.
Six years after the world emerged from a financial crisis and recession, the deteriorating picture showed a global recovery that's uneven still from Australia to Germany. Brazil and Russia's economies are contracting, Japan and the euro area are struggling to impress, and long-time growth engine China is decelerating. Meanwhile, the U.S. economy is nearly strong enough for central bankers to consider raising interest rates.
The IMF advised emerging markets to be ready for the U.S. to tighten monetary policy, urged advanced economies to address "crisis legacies" and suggested nations consider the "compelling" case for public infrastructure investment at a time of very low long-term interest rates.
G-20 Talks
Such calls for policy action will be on the agenda when global finance chiefs from the Group of 20 economies meet this week in Lima during the IMF's annual meetings. They'll also be addressing new risks that the IMF report says have risen, especially in emerging economies, many of which have seen their currencies depreciate sharply as the Fed prepares to lift rates and commodities such as oil and copper slump.
"In the near term, global growth will remain moderate and uneven, with higher downside risks than were apparent at our July update," Obstfeld said.
The fund left its outlook for China's growth this year at 6.8 percent and 6.3 percent for next year. Still, the IMF said the "cross-border repercussions" of slowing Chinese growth "appear greater than previously envisaged."
Deflation Risks
The modest recovery among advanced economies, led by the U.S. and U.K., will likely continue, though the world's richest nations will remain threatened by deflationary pressures, the IMF said.
The U.S. will expand at a 2.6 percent pace this year, up from a forecast of 2.5 percent in July, according to the fund. The world's largest economy will accelerate to 2.8 percent growth next year, down from a projected 3 percent in July.
The IMF downgraded its outlook for Japan to 0.6 percent growth this year and 1 percent next year. The euro area will expand 1.5 percent in 2015 and 1.6 percent next year, according to the fund.
The picture in emerging markets is bleaker, with growth expected to slow in 2015 for a fifth straight year. Russia's economy will contract by a larger-than-expected 3.8 percent this year, before shrinking 0.6 percent in 2016, compared with the IMF's July projection for 0.2 percent growth next year. The IMF sharply cut its outlook for Brazil, whose economy it now expects to shrink 3 percent this year and 1 percent next year.
Obstfeld said one of the factors behind the global sluggishness may be slow productivity growth, which "suggests that long-run potential output growth may have fallen broadly across economies." Weak demand, aging populations, and in extreme cases, political conflict may be other factors, he said.
Average oil prices will increase only gradually, to about $55 per barrel in 2017 from $52 a barrel this year, the IMF said in the report.
Monetary policy should remain loose where output gaps remain, and countries should increase public spending in areas such as infrastructure where fiscal pace permits, the IMF said. The report illustrates "the challenges all countries face, and it places even more importance on the policy upgrades that all require," Obstfeld said.
Before it's here, it's on the Bloomberg Terminal.
LEARN MORE