Twitter's appointment of Jack Dorsey as its chief executive officer on Oct. 5 was brimming with strained optimism. The first sign: his promotion to what the company awkwardly dubbed "permanent CEO" in various tweets and corporate filings. Considering the brutal politics at the top of public technology companies—not to mention the sheer realities of human mortality—there's really no such thing as a permanent anything.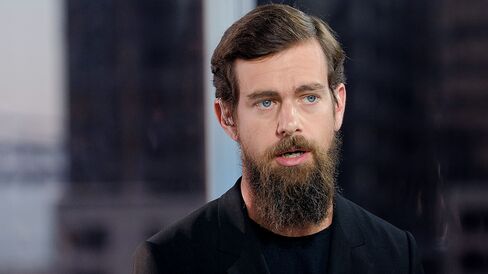 It's understandable, though. The beleaguered Twitter board of directors was undoubtedly trying to convey a newfound sense of stability at its helm. Yet the 38-year-old Dorsey, as he takes the reins at Twitter while splitting his time running a soon-to-be public Square, faces anything but a stable foundation. Twitter is a company with significant user-growth problems, an arguably inflated stock multiple, and a number of intractable challenges that would test even the most seasoned executive. Here are three of the biggest.
1. Grow (or recapture) the user base
This is the obvious one. Last quarter, Twitter reported 316 million monthly active users, an increase of 3 percent compared with the previous quarter. Sixty-six million were in the U.S., with 250 million in the rest of the world. Domestic growth was uninspiring, at 1.5 percent over the previous quarter.
The more dramatic number, though, is how many people have tried Twitter and abandoned it. Peter Stabler, an analyst at Wells Fargo, recently wrote about the need to "re-engage what we believe to be hundreds of millions of lapsed or lightly tethered users." Some estimates put that lost contingent as high as a billion people. And Twitter's user base sags in comparison with Facebook, which is only two years older. At a similar stage in its life cycle, Facebook was celebrating the 1 billion user threshold.
2. Solve the Lena Dunham problem
Last month, the Girls creator said on the Re/code podcast that she was threatening to quit Twitter to distance herself from vitriolic hate. Her concerns cut to the heart of one of the main problems at Twitter and at similar social networks: Anonymity breeds pestilential human behavior. Social networks that accommodate pseudonyms, such as MySpace, 4chan, Reddit, and Digg, have all grappled with this issue in the past. Other social networks that mandate the use of real identities, like Facebook, have largely avoided it. And while Facebook's Instagram—a main Twitter rival—does accommodate pseudonyms, it's predominantly a visual medium, with strict rules about the use of obscene images. Earlier this year, former Twitter CEO Dick Costolo admitted that he felt the company had failed to do enough to combat abuse.
3. Justify the stock price while building the ad business
Twitter currently trades at 9.9 times sales, vs. 6.55 times for Google parent company Alphabet and 17.5 times for Facebook. The Standard & Poor's 500 Index trades at 1.74 times sales. With Twitter's stock down 22 percent this year, some investors see the stock as a good buy. (Shares are up 5.7 percent today on the Dorsey news.) The problem is that Twitter still loses loads of money—$137 million last quarter and an accumulated deficit of $1.87 billion throughout its lifetime, according to its last earnings report. At a similar run rate of $2 billion in revenue per year, Facebook was obscenely profitable. So was Google.
At an investor meeting last November, Twitter's executive team projected revenue growth of 35 percent to 62 percent over the next few years. That's ambitious. Dorsey—with his newly promoted chief operating officer and ad guy, Adam Bain—will have to compete with the brighter stars of Instagram, Facebook, and Snapchat for the attention of chief marketing officers and their smartphone ad dollars. With stagnant user growth, heavy users are going to see more ads, which could degrade the quality of service.
There are other challenges as well: stabilizing the product leadership and launching products that successfully extend Twitter's appeal; retaining employees in a hotly competitive hiring environment; relaxing Twitter's 140 character limit without degrading the signal-to-noise ratio on the service; and integrating its Periscope and Vine acquisitions to make Twitter more visual. All this will be difficult, particularly for a part-time CEO. But if Dorsey beats the odds and succeeds, he'll likely lodge his name among Silicon Valley's all-time greats.
Before it's here, it's on the Bloomberg Terminal.
LEARN MORE