Naturally sparkling wines have been made for centuries, and now one of the oldest methods of producing them has made a resurgence.
Pétillant-naturel (natural sparkling) is a catch-all term for practically any sparkling wine made in the méthode ancestrale, meaning the wine is bottled before primary fermentation is finished, without the addition of secondary yeasts or sugars. (This is in contrast to méthode champenoise, the method used to make Champagne and other more-common sparkling wines, in which a finished wine undergoes a secondary fermentation in the bottle with additional yeasts and sugars).
The ancient method produces a simpler, more rustic sparkler than Champagne, one that is traditionally cloudy, unfiltered, and often bottled with a crown cap (like a beer) rather than a cork. The end product is also unpredictable: Opening each bottle is a surprise, evocative of the time and place where it was bottled.
Colloquially shortened to "pét-nat," the wines can be white, rosé, or red in color, making them super-versatile for pairing with a wide range of foods. They vary in carbonation from effusively effervescent to tiny, prickly bubbles. And thanks to those natural yeasts and sugars, most are a little funky but ultimately gulpable, clocking in at around 10 percent alcohol (several degrees lower than most still wines).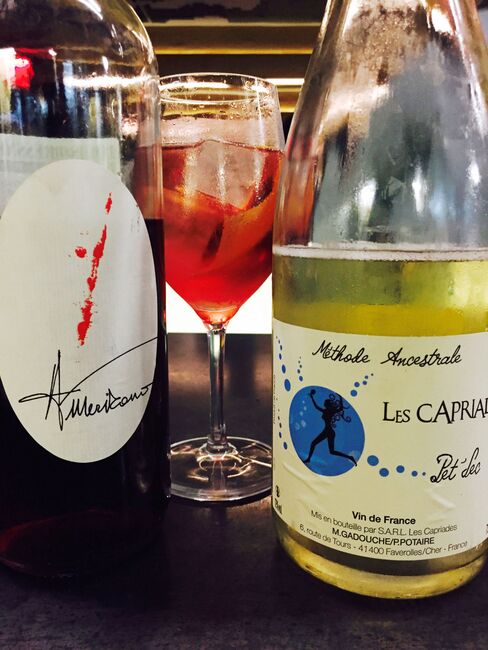 Modern Origins
While the method may be ancestrale, the name pét-nat is thoroughly modern.
Jorge Riera, the excitable but laid-back wine director at Contra and Wildair on Manhattan's Lower East Side says it sprang up sometime in the '90s in France's Loire Valley when two natural winemakers there, Thierry Puzelat and Christian Chaussard, began rediscovering the method of producing sparkling wines in this style.
"Puzelat and Chaussard were running around the Loire calling their sparkling wines 'pét-nat,' and from there that name just caught on and took off." The term is now popular with winemakers far outside the Loire region, in such places as the Languedoc, northern Italy, California, and even New York State, where such wineries as Bellwether in the Finger Lakes and Southold Farm & Cellar on Long Island are making naturally sparkling wines under the pétillant-naturel moniker.
Rising Popularity
One of the best places to try a variety of pét-nats is Xanadu, the rooftop bar at the McCarren Hotel in Williamsburg, Brooklyn. Owner Joe Carroll says the style's main appeal is that it's deeply satisfying on a visceral level. "The wine is so enjoyable that you just want to drink it down," adding that sparkling wines like Champagne "are more of a heady drink."
Carroll dedicates most of the 40-plus-bottle list to sparkling wines, many of which are pét-nats. "They have this almost umami-like flavor that pairs great with food, especially the little fried stuff and grilled foods we serve here."
They're also a (surprisingly) easy sell. In terms of price, pét-nat wines have a low barrier of entry: Most are below $25 per bottle retail or $50 per bottle in a restaurant. And helped by a little explanation from his staff, that cloudiness is not necessarily a turn-off. "The whole unfiltered thing may be a nonstarter with some of the wine people, but not to newcomers," who he says are eager to try new wines. Lastly, its almost a given that pét-nat's "nothing added" ethos meshes especially well with today's foodie priorities.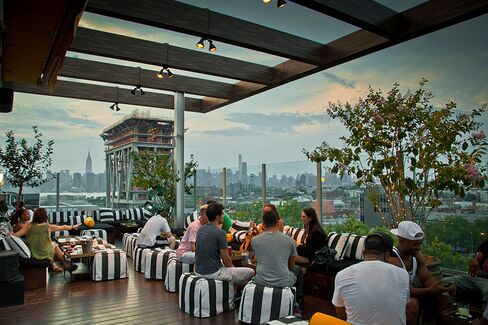 Crowding Market
At Oakland, California's Ordinaire, a shop and wine bar specializing in natural wines from the state, wine director Quinn Kimsey-White says pét-nat is an opportunity to show off the whimsical side of winemaking. "In its best and purest form, pét-nat is unpredictable, extroverted, and pleasing. It can also reveal a winemaker's more playful side, which at the shop helps us present a more colorful picture of their approach and personality."
At the same time, Kimsey-White says the pét-nat moniker is becoming somewhat diluted. "As it grows in popularity, more focused and refined approaches have emerged, which are interesting in their own right, but they present this question of how we define pétillant-naturel." He adds that while there's a lot of interest in making great pét-nat in California, the results are not always encouraging.
"California winemakers sure are trying hard, but only a few have succeeded," he says. "One of my favorites is Twenty Five Reasons Sauvignon Blanc pét-nat from Kevin Kelley at Salinia. It's cidery, herbal, and deeply refreshing."
License to Experiment
Back in New York, Riera of Wildair sees a positive to that growth: The time is ripe for dedicating an entire section of his eccentric wine list to pét-nat because of the sheer number available. "There is so much natural wine in New York City right now that I thought this would be a great opportunity to showcase this area of the market."
Formerly of the nearby natural wine bar the Ten Bells, Riera has a penchant for having fun with wine—often pouring it faux-dramatically from 1.5-liter magnums or making lively cocktails with it. One of those is a fizzy, magenta-hued refresher constructed by topping off Vergano Americano (a fortified wine similar to Punt e Mes) with a pour from a magnum of Les Capriades Pét Sec, a pét-nat from the Loire Valley. Like pét-nat, it's bubbly and dry, at once refreshing, fun, and satisfying.
Carroll, meanwhile, sees pét-nat as a way of branching the chasm between beer and wine drinkers. At his esoteric beer bar Spuyten Duyvil, near to Xanadu, he says that pét-nat has huge crossover potential to appeal to beer and cider drinkers who haven't fully explored the range of wines. "Pét-nats show a lot of similar flavors to dry ciders and sour, funky beers," he says, "so it's an opportunity to turn beer drinkers on to something new."
Five Pét-Nats to Try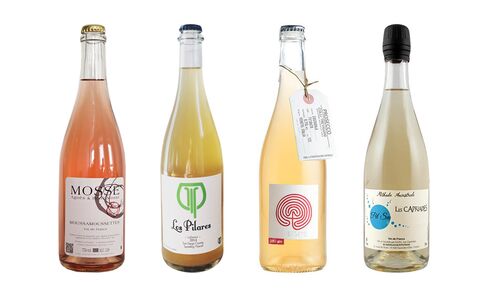 M. Gadouche & P. Potaire Les Capriades Pét Sec ($23)
Pascal Potaire and Moses Gadouche make many beautiful sparkling wines from the Loire Valley in the méthode ancestrale. This one is lemony and dry as a bone, with some intense cider apple, mineral, and earth notes. europawinemerchant.com
Agnès & René Mosse Moussamoussettes Pétillant Rosé 2014 ($20)
From the Anjou region of the lower Loire, this pleasantly acidic yet slightly sweet sparkling rosé is full of tart cherry and sweet raspberry flavors, making it a perfect aperitif. discoverywines.com
Los Pilares LaDona's Sparkling Muscat 2014 ($26)
From one of California's most exciting young winemakers, this funky and fruity sparkling Muscat utilizes prolonged skin contact for its blossomy orange tinge. Expect notes of grapefruit and tropical flowers on the nose with a bracing acidity that rounds out the finish. lospilareswine.com
Costadila Prosecco Colli Trevigiani IGT ($20)
An unfiltered prosecco from Italy's Veneto region, this wine is cloudy with sediment, with a peachy, lemon-filled nose and a long, refreshing finish. This is how prosecco traditionally tasted. uvawines.com
Bellwether Pétillant Naturel Riesling 2013 ($23)
This lightly sparkling Riesling from the Finger Lakes is fermented with only ambient yeasts and natural sugars from the grapes and bottled during primary fermentation. The nose is barnyardy but pretty and floral, with some yeasty but clean fruit flavors of Riesling just beneath the surface. bellwetherwinecellars.com