New Blast in Southern China Day After Series of Explosions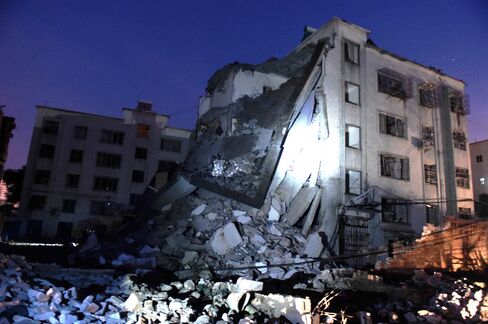 Bombs targeted shopping mall, local government office

Police detain 33-year-old suspect in mail-bomb explosions
Another explosion hit China's Guangxi Zhuang Autonomous region Thursday morning, less than a day after police detained a 33-year-old man in connection with 17 suspected letter bombs that killed at least seven people in the southern region, state media said.
The latest blast occurred about 8 a.m. in a "civilian's house" close to the local highway administration bureau in Liucheng, the official Xinhua News Agency reported.
The explosions centering on Liucheng county -- about 550 kilometers (342 miles) northwest of Hong Kong -- began around 3:15 p.m. local time Wednesday, Xinhua reported. The blasts occurred on the eve of the weeklong National Day break celebrating the founding of China's Communist regime.
An initial investigation suggested the explosives may have been packed inside express delivery packages, Xinhua said. Blast sites included a shopping mall and the dormitory of the local animal-husbandry bureau. In addition to the dead, two people are missing and 51 injured.
Police detained a local man identified only by his surname, Wei, "on suspicion of causing the blasts," Xinhua said. The Ministry of Public Security sent criminal investigators to the scene.
A separate report in Caixin magazine cited managers at two supermarkets struck by the blasts, who said explosives were placed in lockers and on shelves where customers leave their bags before entering.
Before it's here, it's on the Bloomberg Terminal.
LEARN MORE