Target Expands List of Chemicals It Wants Out of Consumer Goods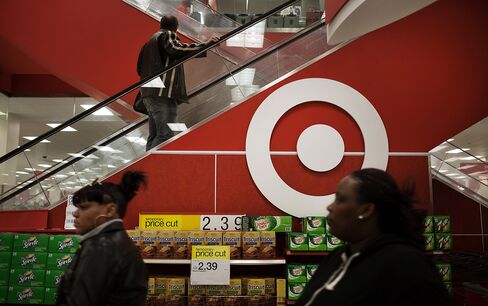 Suppliers receive incentives for removing taboo substances

Wal-Mart has its own list of ingredients it wants phased out
Target Corp. has expanded the list of chemicals it wants suppliers to take out of their products, stepping up pressure on its vendors to respond to consumer health concerns.
The list includes almost 600 substances on Health Canada's roster of prohibited cosmetic ingredients, such as coal tars and bisphenol A. It also adds triclosan, an antibacterial ingredient that is under review in hand soaps and sanitizers by the U.S. Food and Drug Administration and was banned from products in Target's home state last year.
Target made the changes earlier this year without publicizing them, but a Washington-based advocacy group called Safer Chemicals, Healthy Families plans to spotlight the list this week. Though Target isn't prohibiting the ingredients outright, the move gives consumer-products companies fresh incentives to identify and eliminate controversial substances. Wal-Mart Stores Inc. has a similar program for manufacturers, including a list of substances that the retailer doesn't post publicly.
For suppliers, complying with Target's program is a way to get more exposure. In exchange for cooperating, the retailer may be inclined to help promote their products or give them more shelf space. Target declined to discuss the exact rewards involved.
Product Scores
The Minneapolis-based company calls the list its Product Sustainability Index, and it rates various items sold at the retailer. Target awards points to products for having ingredients listed on packaging and online and not including substances with a "high level of health concern." The scoring applies to cleaning, beauty, baby-care and personal-care products. Target also just expanded the categories to include feminine care.
The effort is a response to demands from customers, who have told the retailer they want more healthy choices, said Target spokeswoman Angie Thompson.
"Our guests care about wellness and want to make better choices for their
families and communities, and part of our wellness strategy is clean-label
wellness solutions," Thompson said.
Wal-Mart Pressure
Wal-Mart, meanwhile, began demanding greener products from suppliers in 2009, said Brian Sansoni, a spokesman for the American Cleaning Institute. That process intensified two years ago when Wal-Mart said it would require manufacturers to phase out 10 undisclosed substances from products. Both retailers and suppliers have participated in "somewhat parallel processes" to develop performance criteria with groups such as the Sustainability Consortium and Target's partner UL, Sansoni said.
Today, manufacturers are "much better equipped to deal with retailer sustainability policies and scorecards than they were a couple of years ago," said Sansoni, whose group includes Clorox Co. and Procter & Gamble Co. as members. "They're better able to anticipate what a retailer like Target is looking for," he said.
'High-Priority' Chemicals
Wal-Mart discloses the ingredients from all of its private-brand suppliers on its website and expects all of its vendors to fully disclose their ingredients online starting in January, said spokesman Kevin Gardner. For business reasons, the company doesn't disclose the "high-priority" chemicals that it's pushing suppliers to phase out.
"Supplier formulations remain confidential from Wal-Mart," he said.
Like Target, Wal-Mart maintains a list of more than 1,000 chemicals it wants suppliers to curb their use of.
"We're hopeful that other retailers will follow suit," said Mike Schade, who runs the Mind the Store campaign for Safer Chemicals, Healthy Families. Still, Target's policy could be stronger, he said.
"Certainly, we would prefer to see a policy that outright bans or restricts certain chemicals," he said.
With pressure from the two major retailers, as well as the rise of more eco-friendly brands like Seventh Generation and Honest, environmental groups say manufacturers will continue disclosing more ingredients and reformulating their products, said Boma Brown-West, manager of consumer health at the Environmental Defense Fund.
"Over the next year, we will probably see more and more tangible activity with products," Brown-West said. "We'll also start seeing some more progress updates coming from the retailers and brands on what they will be doing."
Before it's here, it's on the Bloomberg Terminal.
LEARN MORE