Foxconn Nears Deal to Control Sharp's LCD Business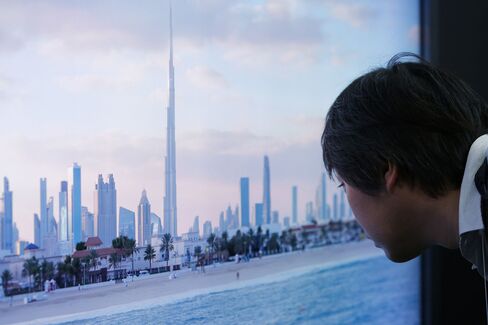 Sharp's worsening profit outlook adds pressure for deal

Foxconn may not hold majority stake in Sharp's LCD business
Foxconn Technology Group has signed a letter of intent to buy a stake in Sharp Corp.'s liquid-crystal display business in a deal that would give Foxconn management control as the Japanese electronics maker spins off the unit, according to people familiar with the plan.
The companies still need to complete price negotiations and due diligence, and there is no guarantee a final deal will be reached, said the people, who asked not to be identified because the plan hasn't been announced. Taipei-based Foxconn would get management control under the preliminary terms, though it won't necessarily hold a majority of equity in the unit, which makes display panels for mobile phones and tablets, they said.
Sharp, a supplier to Apple Inc. and Xiaomi Corp., is under financial pressure to reach a resolution for the LCD business after years of negotiations without result. Sharp said Friday it would miss its first-half profit forecast, confirming a Bloomberg News story on Thursday and sending shares down as much as 10 percent.
Sharp pared those declines in Tokyo trading after the Foxconn report and closed down 5.8 percent at 146 yen. The shares fell earlier in the day to a record low 139 yen. Foxconn's Hon Hai Precision Industry Co. gained 0.8 percent to close at NT$84.30 in Taipei.
"We are considering a variety of options for reforming the LCD business and have not entered detailed negotiations with a specific company," said Yoshifumi Seki, a spokesman for Sharp. Chu Wen-min, a Foxconn spokesman, declined to comment.
Foxconn wants to model this deal on Chairman Terry Gou's personal investment in Sharp's Sakai Display operations in 2012, which resulted in the Taiwanese company having management control over the LCD factory, one of the people said.
Hon Hai is Foxconn's largest unit and the world's biggest maker of iPhones. The company also makes iPads, Microsoft Corp.'s Xbox console, and personal computers for Hewlett-Packard Co. and Dell Inc. Hon Hai gets about half its revenue from Apple and is seeking to expand beyond assembly to offer components, including displays and semiconductors.
Sharp first agreed to sell a stake to Hon Hai in 2012, yet talks foundered over disagreements on price and the Taipei-based company's role in management. Gou later said he'd been "fooled" in his discussions with Sharp, and the two sides decreased exchanges.
Gou bought a minority stake in Sakai Display, which makes larger panels used in televisions.
Before it's here, it's on the Bloomberg Terminal.
LEARN MORE