Technical Support: Work Clothes You Can Climb Mountains In
The best performance-oriented pieces from brands that make office clothes designed to hold up outdoors.
Ministry of Supply Aviator blazer and chinos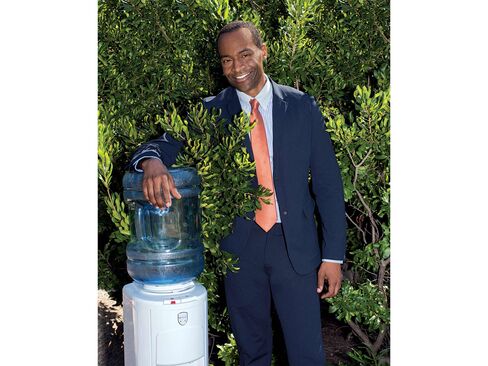 Founded in 2012 by three MIT grads, this company makes dressy shirts, pants, and blazers that perform like workout gear. This slim-fitting suit, made of a polyester fabric, flexes a great deal. So putting it on feels as if you're getting into a Spider-Man costume—in a good way. Fortunately, it looks and wears like a normal suit. Blazer, $348; pants, $148; ministryofsupply.com
Eddie Bauer Departure shirt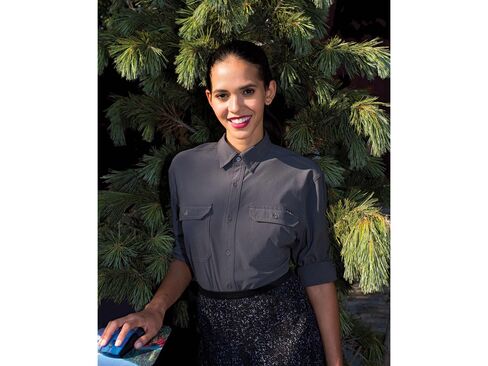 It's not formal enough for every office but still ideal as do-it-all travel wear. Stretchy and comfortable and, thanks to polyester-spandex fabric, you can throw it in your suitcase when you're in a hurry and it will come out wrinkle-free. $70; eddiebauer.com
Outlier slim dungarees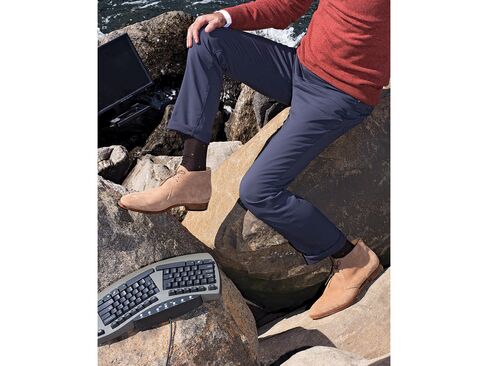 These pants put their Brooklyn (N.Y.) makers on the map in 2010. The super comfortable, soft-shell, five-pocket jeans made of nylon, polyester, and elastane are perfect for bike commuting, meetings, and just about any weather short of a monsoon. $198; outlier.cc
Icebreaker Aria dress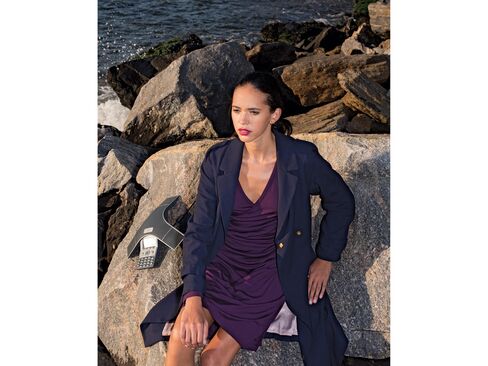 Technical apparel makers have been slow to offer women's clothing. This New Zealand company makes a good effort with a 100 percent merino wool dress that's warm—with its long sleeves—yet resists odor. Plus, it's not too itchy. $150; icebreaker.com
Ninox Aspen shirt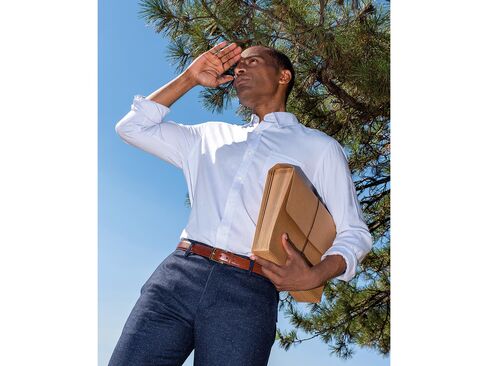 Merino wool is warm, soft, and BO-repellent. The downside is that it turns heavy when wet and loses shape. This Boulder (Colo.) clothier blends 54 percent cotton into its merino shirt to keep the tailoring intact. It feels like a flannel shirt but looks a lot sharper. $149; ninox.cc
Poler Pinyon jacket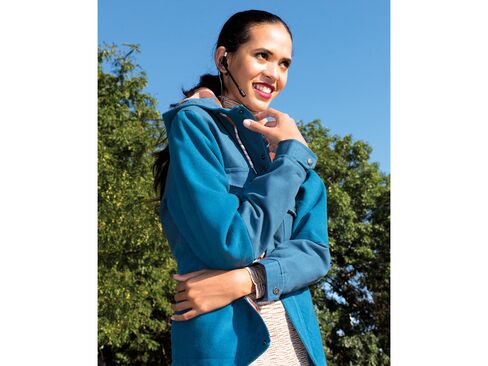 The active wear company in Portland, Ore., bills itself as a more accessible Patagonia, targeting folks who like the outdoors but don't spend all day hanging off rock walls. The women's jacket has an appealing retro look and cozy wool interior but won't serve you well in heavy snow. $166; polerstuff.com
Cole Haan & Mountain Hardwear ZerøGrand oxford shoes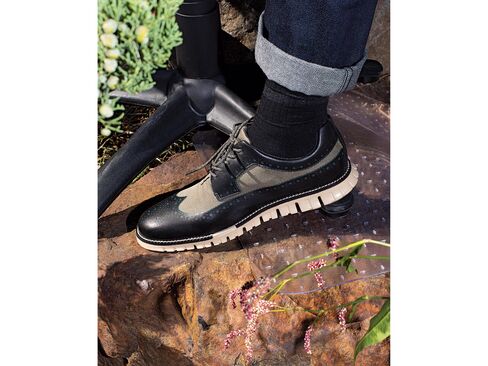 Footwear giant Cole Haan and outdoor staple Mountain Hardwear are co-launching a new line for city dwellers. The longwing oxford is steel shank-free, with a rubber sole that flexes and responds like a sneaker. $268; colehaan.com/zerogrand
Before it's here, it's on the Bloomberg Terminal.
LEARN MORE