Katainen to Seek Chinese Investment in Europe's Flagship Fund
Katainen to talk up Juncker plan in China, Singapore

EU wants to create infrastructure funds to attract investors
The European Union wants to attract more Chinese and other Asian investors by creating investment vehicles that could offer financial returns without the risk of direct stakes in individual projects, EU Commission Vice President Jyrki Katainen said.
Katainen will meet with investors during a Sept. 24-26 visit to Singapore, followed by meetings in Beijing on Sept. 27-29. He's due to be joined there by EU commissioners Guenther Oettinger and Violeta Bulc, who handle the digital economy and transportation portfolios, for an EU-China trade dialog.
Fundraising efforts for the 315 billion-euro ($351 billion) investment plan, which uses a core of EU funds for loans and guarantees designed to draw matching financing from other sources, are taking place as a slowdown in Chinese economic activity has precipitated a 40 percent plunge in Shanghai shares since June. The EU is depending on private-sector and global investment to realize the full potential of the program, Commission President Jean-Claude Juncker's flagship economic effort.
Katainen said he would be discussing the effects of China's recent market turmoil during his meetings, speaking earlier this month during a trip to Valletta to discuss the investment plan with Maltese investors and government officials. He was optimistic that interest in Europe from Asia has not flagged as a result.
"If you look at the big picture, they have an interest to invest their reserves to productive projects," he said. "They still have lots of reserves so I could imagine that even though there has been some financial turmoil, they are still interested to use their reserves for productive investment."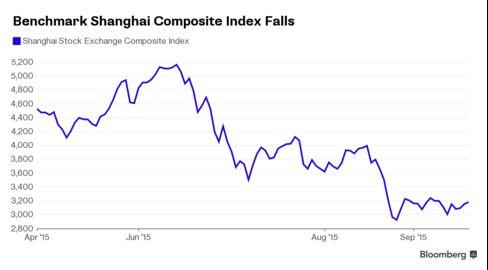 The success of Katainen's proposed investment funds will depend on how they are structured, said Nicolas Veron, fellow at the Peterson Institute for International Economics in Washington and the Brussels-based Bruegel research group. He said Chinese investors will want to keep a close eye on their investments, while also avoiding any spats over foreign governance of European projects.
"The boundary between passive and active investments in these areas of infrastructure and related sectors is not black and white," Veron said in a telephone interview. "There might be formats of things that are passive enough to not generate political controversy immediately, and at the same time attract investors in China and elsewhere who want to have their rights as investors protected."
Katainen said he thought the proposed funds would draw interest from Asian investors.
"What we offered them is, we could devise a way how they could invest through some kind of vehicles so they wouldn't have the risk of owning things, instead they could concentrate on returns," Katainen said.
The EU commission also is looking to expand the reach of its investment plan within Europe, Katainen said. Cross-border projects and bank-driven programs for smaller companies, such as one offered by the U.K. unit of Banco Santander SA, are some of the ways the proposed European Fund for Strategic Investments can continue to develop, he said.
Before it's here, it's on the Bloomberg Terminal.
LEARN MORE