Zambia's Electricity Shortfall Widens to Half of Peak Demand
Importing power from Mozambique, Southern African pool

Talks with mines to reduce power use `at advanced stage'
Zambia's power shortage has intensified to reach half of the southern African country's maximum demand as falling water levels restrict hydropower generation, according to Christopher Yaluma, the mines, energy and water development minister.
The deficit is forecast to average 985 megawatts in September, he told lawmakers Tuesday in the capital, Lusaka. That compares with the maximum recorded demand of about 1,960 megawatts. Zambia, the continent's second-biggest copper producer, has total power plant capacity of about 2,300 megawatts, which has been reduced because of drought.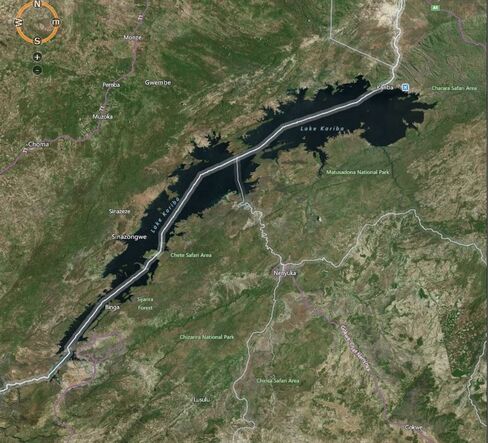 To mitigate the shortage, the country is buying 148 megawatts of power from Aggreko Plc on a continuous basis, while at night it imports 150 megawatts from the Southern African Power Pool and 100 megawatts from EDM of Mozambique, Yaluma said. The government is at a "very advanced stage" in talks with mining companies about reducing their power use.
"We have never rationed power to any mine as it is right now," he said.
The 300 megawatt Maamba coal-fired power plant in Southern Province will start output at the first of its two units in November, according to Yaluma. Maamba's parent company, Nava Bharat Ventures Ltd., said July 29 it would commission the plant by the middle of 2016.
Zambia is paying $0.15 to $0.18 per kilowatt hour for the power it's buying from Aggreko, Yaluma said. That compares with the average retail tariff of about $0.056 detailed by President Edgar Lungu on Sept. 18. The government is also negotiating to buy power from a vessel belonging to Turkish company Karpowership, docked in Mozambique, starting in January, said Yaluma.
Before it's here, it's on the Bloomberg Terminal.
LEARN MORE